Wintour & Kors Discuss a Solution to the Supermodel Problem
What problem? Well, the fact that there aren't any these day. Sure, Coco, Daria, and Lara are popular but that last batch of real super models was hatched back in the '90s. Think Cindy, Naomi, Linda. The difference, as Anna Wintour insightfully pointed out at a forum this week, is that two decades ago models were allowed to look like full grown women. By contrast, today's catwalk queens are often scooped from freshman year in highschool and expected to maintain the physique of a 13-year-old to fit into the ridiculously small sample sizes.
The forum, held at Harvard University Business School, was called "Health Matters: Weight and Wellness in the World of Fashion" and featured designer Michael Kors and model Natalia Vodianova among it's speakers. Kors earned a rounded of applause from the audience when he promised not use models younger than 16. "The age of models really has to become a priority," he said. "We need to give these girls a chance to grow up."
Kors was on a roll at the forum, pointing a fact that should elicit a resounding DUH from anyone with enough brain active to read this post. "The reality is that women who buy designer clothes are 30-plus. The visual has to match the reality. Girls dressed up in their mother's clothes? Guess what, it's not attractive." As glad as I am to see a turn around in attitudes at the top, it irks me to no end that this statement is some sort of epiphany.
I'm not so sure it's progress so much as where we are in the cycle of fashion and the broader culture. Still, I'm psyched that "adults are in vogue" just in time for yours truly to hit the big 3-0. Not that I'm expecting to see any size 8s sashay down the runway any time soon. Nope. Someone my size, though below the national average, can only expect the limited reaches of plus size fashion advertising to speak to me and body… image.
I suppose I can't expect the powers that be to look after my feelings when they rarely even do so for there star figures. Vodianova, who was the only one among the headliners to have first hand experience on the "issue," has had her contributions to the discussion reduced to a side note in the mainstream reporting of the event. The model, who started modeling relatively late at 18, reportedly shared her own experiences with anorexia and encourages practices like age limit to protect young models. "Their sense of self-worth is handed over to a bunch of people who don't care about their self-esteem,'' she said.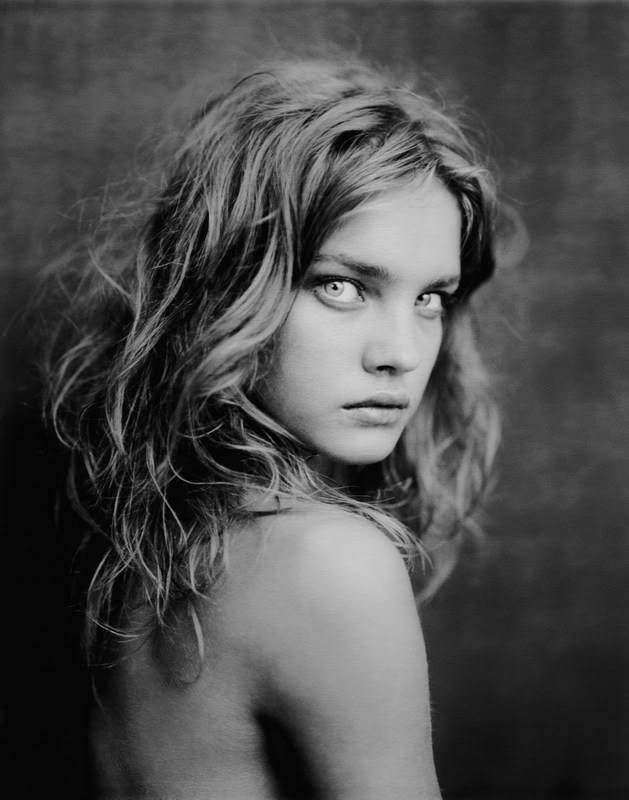 Via The Cut & TheCrimson.com
photos: catwalkqueen.tv & nikulainen.eu
Leave a Reply
You must be logged in to post a comment.