Stella McCartney's GapKids Line Calls for Uni-Age Clothing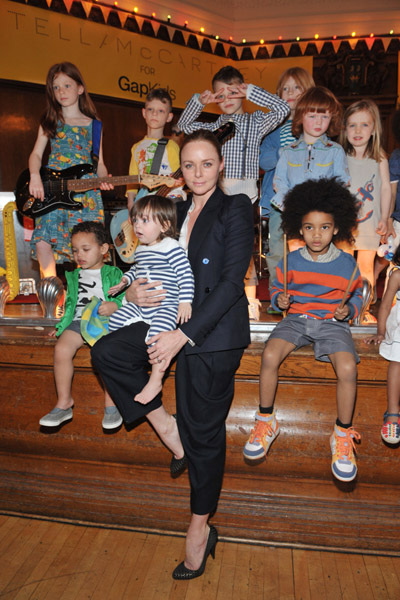 Unisex clothing is more relevant now than it's ever been. But a new phenomenon sparked by Stella McCartney's collaboration with GapKids might call for a brand new type of clothing: Uni-age. Perhaps more designers could create fashion and children's jewellery that that adults would love, too. After all, I've never heard of an infant girl actually requesting frill pink things.
After the success of her first collaboration with GapKids in the Fall — which had adults clamoring and Carla Bruni wearing one jacket onstage — Stella McCartney is returning with another round for Spring 2010, in stores and online March 30. Of adults squeezing into the pieces, she says: "I think it's great. It's a compliment. It's something that we thought might happen. I certainly got a couple of the large sizes myself. I don't think there's anything wrong with it. It's great to have that kind of interest; it's just a compliment that everybody wants it."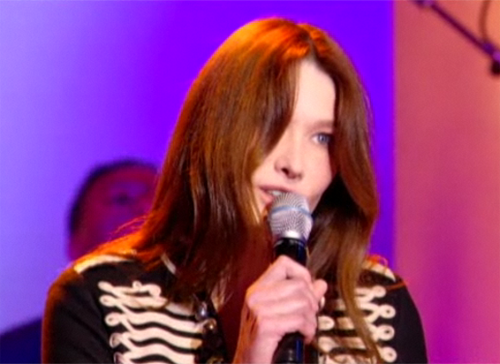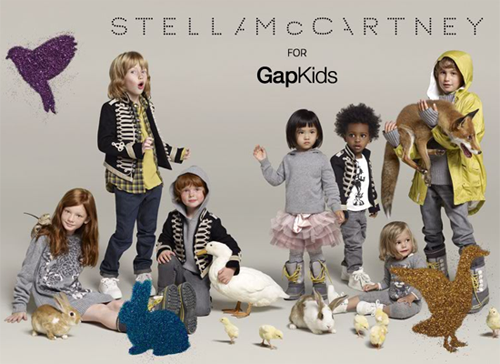 I wonder which piece from the new collection grown folks will be coveting this time. That toddler's anchor sweater is pretty cute. Maybe I could get it to fit over my thigh…
Via Fashionologie
photos: Nitrolicious, Huffington Post
Tags: carla bruni, children's fashion, sponsored, stella mccartney
Leave a Reply
You must be logged in to post a comment.