Alexander McQueen RTW Fall 2010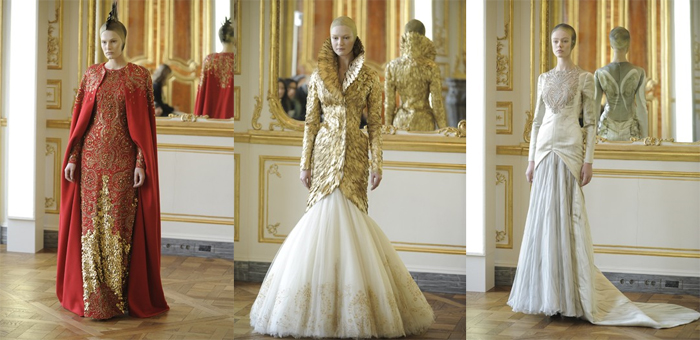 The final Alexander McQueen collection designed by the label's founder was seen in Paris today. Just sixteen pieces were shown to an intimate guest list in a gilded room at Francois Pinault headquarters. Though the collection was short, the impact was enormous – both because McQueen delivered a stunning couture-like pieces with immaculate embroidery and prints, and because the entire room (the entire world, in fact) knew it was the end of an era. Although his namesake brand will live on, these are the last works of the late Lee Alexander McQueen. According to WWD, the moment and the music (opera) produce tears in the eyes of many of those in attendance.
"It was a very moving experience to take a deep and serious look at his last collection. It showed Lee's unique talent to create pieces of beauty that touch many of your senses, leaving one enriched," said Robert Polet, CEO of the Gucci Group. "Although the sense of loss afterwards, I found overwhelming."
[nggallery id=30]
Unlike the short Fall proper collection (one wonders if that's was really planned), McQueen's pre-fall collection was a hulking 55+ pieces. Though still packed with McQueen drama, the collection seems more accessible to the average consumer than the one above. Almost as if this were RTW, while the main presentation were Fall 2010 couture. Hmm…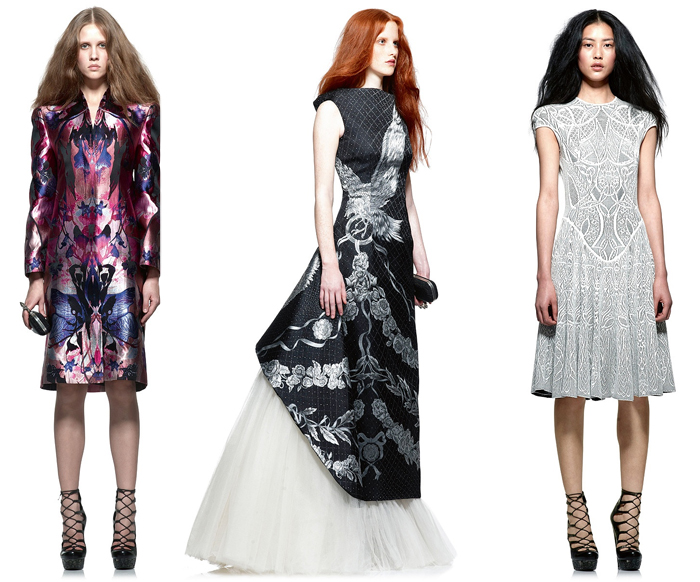 [nggallery id=31]
Photos: wwd.com & alexandermcqueen.com via ana @tFS
Tags: alexander mcqueen, fall, posthumus, pre fall, rtw
4 Responses to "Alexander McQueen RTW Fall 2010"
Leave a Reply
You must be logged in to post a comment.