Alexander McQueen Men's A/W 2010-11 *VIDEO*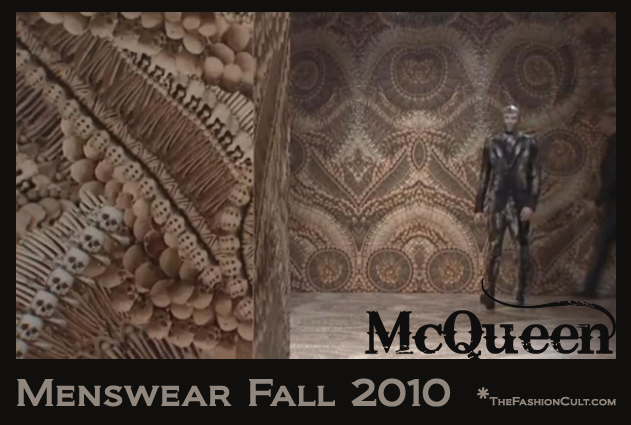 Another amazing show from fashion genius Alexander McQueen. His collections are the epitome of apparel meets art and shows like this support that fact. From a distance, the print that covers every inch of the walls and runway looks as frilly as a paisley print. But look closer and you'll see that the pretty is composed of skeleton parts. Very McQueen.
McQueen is always in a class on his own, but even he showed a few of the season's biggest trends. NOTE: fur, all over print, vinyl, and head-to-toe gray.

My favorite pieces in the collection show off McQueen's exquisite use of print. I'm especially fascinated with the long coat, whose print looks like a photo of water splashing. It makes you feel like you are right in the middle of the splash. Surreal!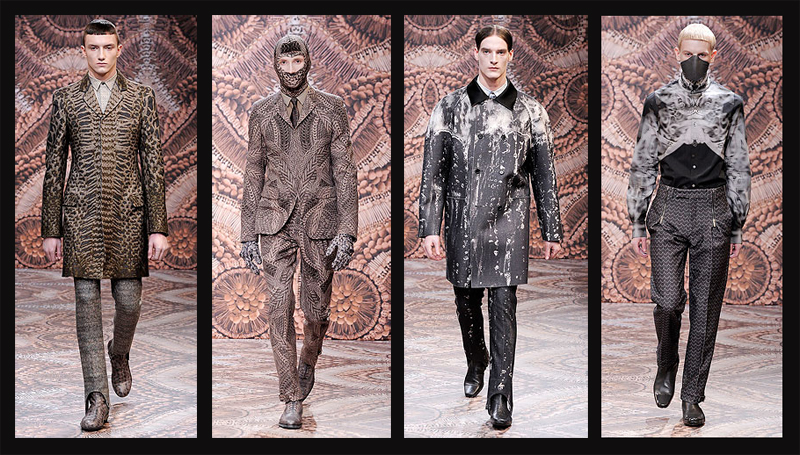 photos: WWD.com
Tags: alexander mcqueen, fall, menswear, milan
Leave a Reply
You must be logged in to post a comment.