Shopping Tips – When to Save, When to Splurge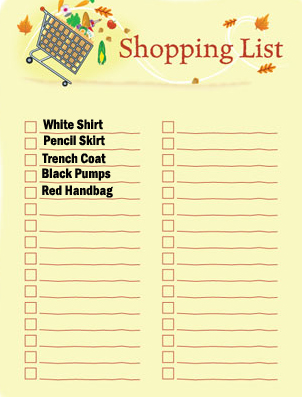 Here at The Fashion Cult, we may seem to obsess over extravagant runway item and red carpet dresses, but we're well aware of the more down to earth side of fashion. Accordingly, we're in the process of building a listof essentials, which the average jane can use to build a strong style foundation. In the meantime, here are a few tips to keep in mind while you do your spring shopping this year.
WHERE TO SAVE:
First and foremost, you should never spend big money on items that are overly trendy. That is, the pepto-pink lace double-breasted blazer with lame accents on the shoulders might be big fun this season, but come this time next year it will be look horribly dated and is likely to end up in the bin. Remember – no matter how expensive the garment, if it's not relevant it's prone to looking trashy. There are plenty of ways to participate in trends without breaking the bank. Visit stores like Topshop, H&M, and Target to pick up pieces that are hot now, but sure to cool off within months. Even better if you catch one of these stores on sale. Another good place to go for trends is your local thrift store. This is especially true if you're looking to emulate retro-inspired trends. You might even stumble onto a hidden gem like a piece of vintage Dior for 3 bucks (true story!).
WHEN TO SPLURGE:
While I always enjoy a good deal, I firmly believe that a good wardrobe consists primarily of high-quality staple items. This means that you will need to invest a bit more cash in the pieces your wear consistently season after to season. Now unless you're a celebrity, a socialite, or the unfortunate recipient of a weekly wedding invitation, things like jewels and evening wear may not make it onto your list of staples. For most modern women staples include things like a pencil skirt, a signature scent, and a pair of nice jeans, however your essentials should reflect your lifestyle so tailor it accordingly. If you absolutely must splurge on a special occasion item, opt for something that's got classic shape and style.
For more shopping tips, visit Shop-Anon.com
One Response to "Shopping Tips – When to Save, When to Splurge"
Leave a Reply
You must be logged in to post a comment.