An Icon En Route: Michelle (and Barack) Obama off to the G20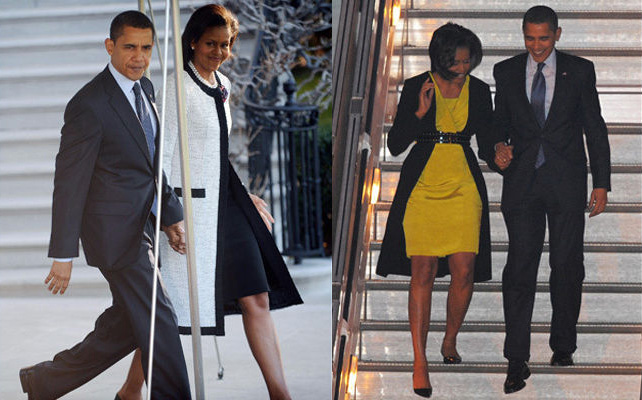 While many around the world are in a tizzy over what the new U.S. president will do about the dire condition global economy, nearly as many are frenzied over just what the First Lady will wear on her trip to Europe.
Before take off Michelle wore a simple white and black coat – well tailored, but not spectacular. But upon arrival, Mrs. Obama stepped off Air Force One wearing a chic yellow dress and black coat perfectly belted (with her signature and well-used belt) to show off her tiny waist. The world is watching, and this woman knows it.
photos: huffingtonpost.com
[ad#post-link-bar]
[ad#small-text-banner]
Tags: g20, london, michelle obama, obama
Leave a Reply
You must be logged in to post a comment.