Michelle O. Meets the Queen… Yea or Nay?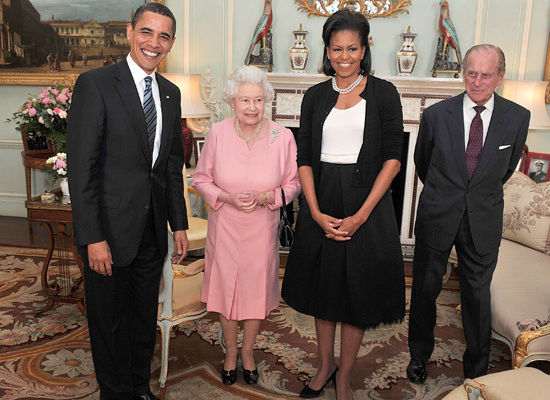 Is it wrong that I'm a little bit disappointed? I mean, she looks nice; and certainly there was no need for a ball gown or anything extravagant… but it's just not nearly her most elegant. Oh well.
The details:
Accompanying President Barack Obama, Michelle wore a Jason Wu black coat over a black and white Isabel Toledo ensemble, which she teamed with a black Azzedine Alaïa cardigan to Buckingham Palace. She accessorized the look with a simple white pearl necklace. Source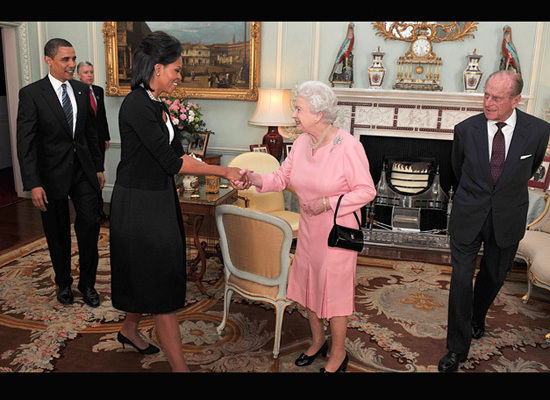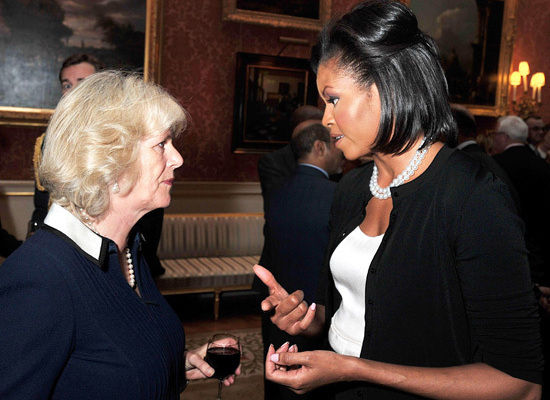 Great coat! And her hair does look fabulous.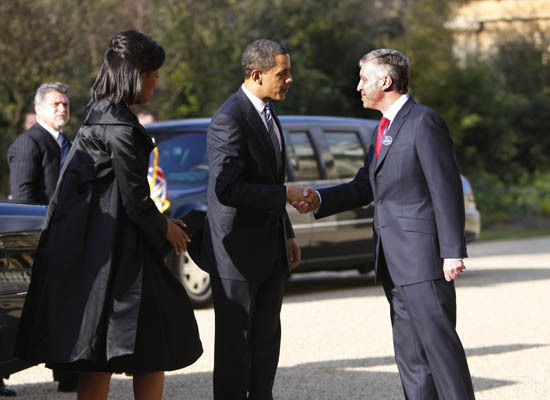 And, of course, she had to get some are action in

This is the President and First Lady before dinner with the Browns at 10 Downing Street.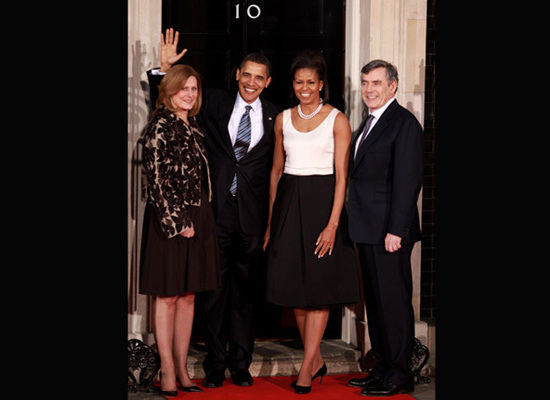 photos: huffingtonpost.com
[ad#small-text-banner]
Tags: 10 downing street, barack obama, g20, michelle obama, president obama, prime minister brown, queen of england
4 Responses to "Michelle O. Meets the Queen… Yea or Nay?"
Leave a Reply
You must be logged in to post a comment.