The Folks at J. Crew are No Dummies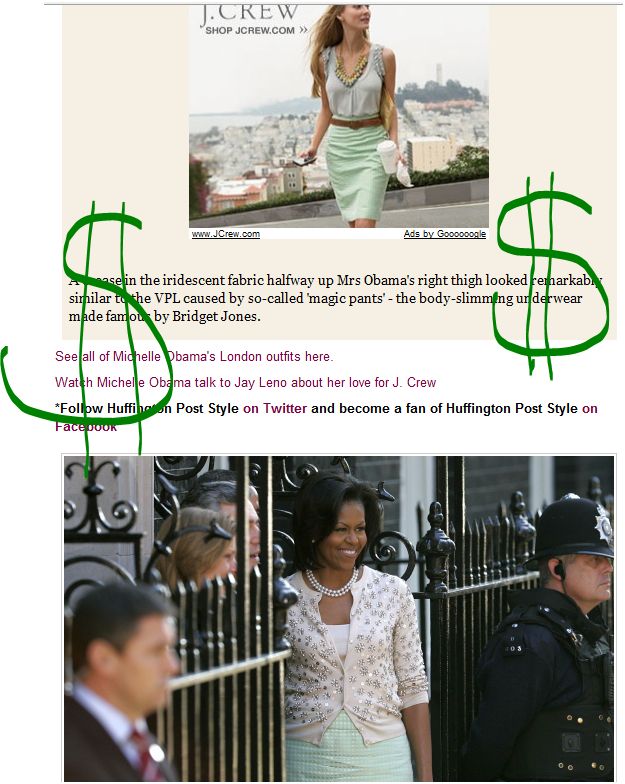 The people at J. Crew must be (should be) thanking their lucky stars for all the amazing – not to mention FREE – publicity First Lady Michelle Obama has given them. In the midst of the much lamented "downturn" they have items flying off their e-shelves the second Mrs. Obama is photo'd wearing them.
The marketing team was quick to capitalize and now you'll see that fab green skirt Michelle O. wore in London in ads blanketing the net. They've gone into production overdrive, no doubt. With the closer look the skirt really is remarkable. Dig the texture and the subtleties in color. This Lady has an eye for detail!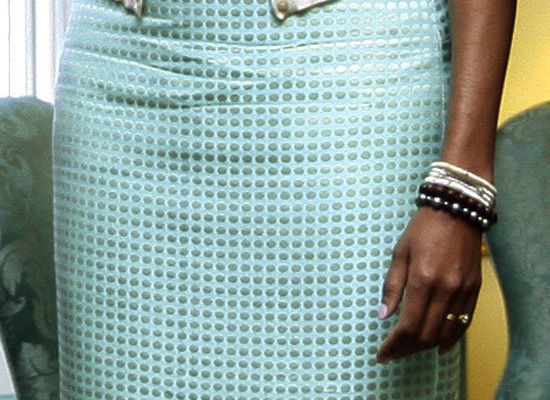 Snipped from Huffingtonpost.com
[ad#post-link-bar]
Tags: advertising, j. crew, london, michelle obama
2 Responses to "The Folks at J. Crew are No Dummies"
Leave a Reply
You must be logged in to post a comment.