From the Archives: Friday the 13th 2007
Awww, how cute. It's so amusing to dig through the archives and remember what life was like in former times. Just two years have passed since this striking photo was snapped and yet my whole world seems different. I don't remember what exactly I was doing on this day, but I remember that this guy was the highlight of it. Few people are so bold with their fashion, and certainly not with their views on the cosmos.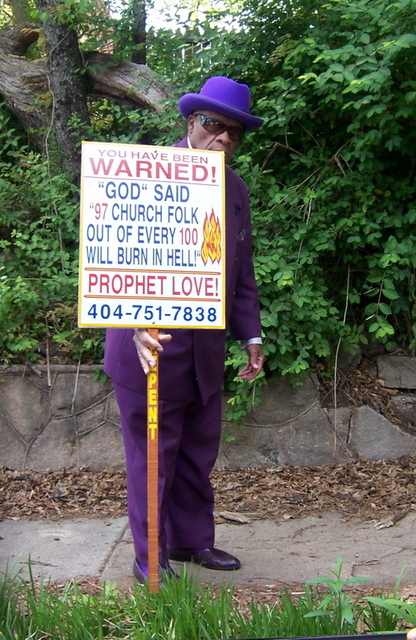 Click to view the original post. HAPPY HAPPY HAPPY HAPPY!
Tags: atlanta, burn in hell, fashion, friday the 13th, God, little five points, prophet love, purple
Leave a Reply
You must be logged in to post a comment.