Girl with a Pearl Upstaged by Jacquard Fashion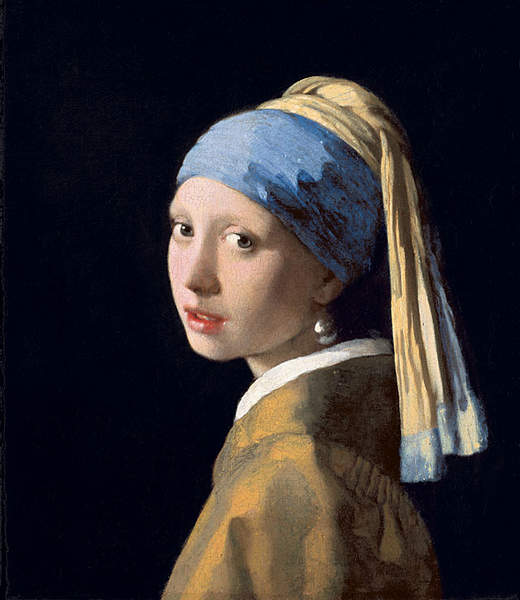 Johannes Vermeer's Girl with a Pearl Earring is on display at the de Young museum in San Francisco through June 2, 2013. Like many famous paintings, the artwork draws crowds of the otherwise uninterested to gawk at it's static beauty. People crowd around it and stare, as at some unflinching zoo animal. There's no photography allowed in the exhibit, else I'm sure there would have been folks lined up to take photos with the painting. I was there; I've seen the real deal, they'd say… then forget the snap in some obscure Facebook photo album.
The painting is part of a current exhibit "Girl with a Pearl Earring: Dutch Paintings from the Mauritshuis," which features paintings from the golden age of Dutch influence in art and culture. The highlight of the exhibition for me included a pair of wedding portraits featuring the most exquisitely represented 17th century fashion. The jacquard fabrics, especially caught my eye, as the fabric style is very relevant to current fashion.
This painting, by Pieter Jacobsz Codde (Dutch, 1599-1678), has a similar style and shows an example of jacquard fabric with a similar floral pattern. The manner of juxtaposing extreme detail with impressionist-like strokes is really effective at portraying texture. In person, that is. Also of note in this period of fashion are the gigantic lace collars, which, though terribly impractical, were worn as status symbols.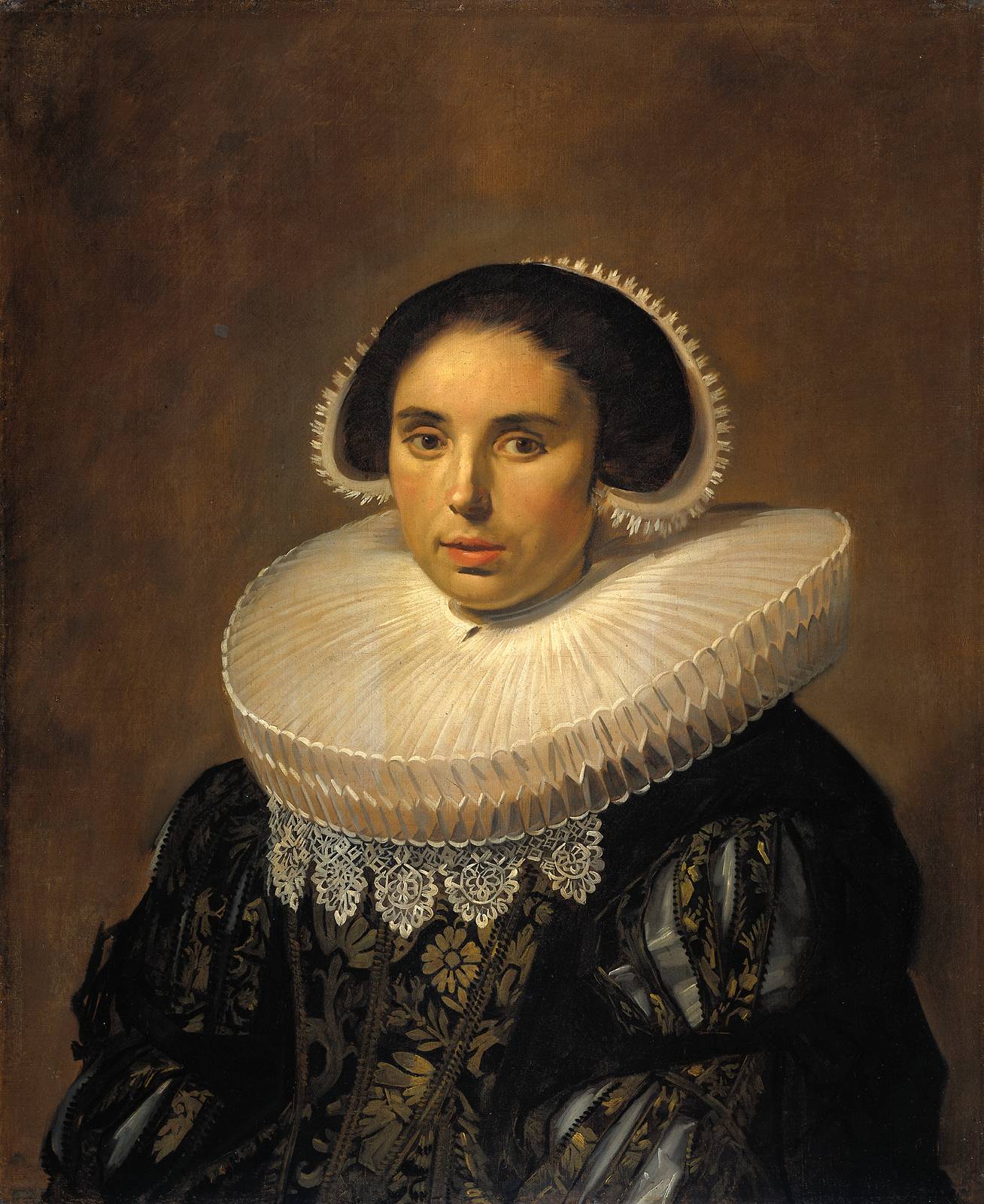 From her clothes it is clear that this woman (above) is a woman of considerable status. She is well-to-do and fashionable: her dress is richly ornamented, around her neck is a Millstone ruffs. The millstone ruff is a round collar made of pleated white linen. It was fashionable in Holland from the late 16th century to about 1625. They began small, but became increasing broad until finally resembling millstones. Manufacturing such large ruffs was a complicated and time-consuming task for the specialists who made them – mostly Flemish or Dutch women. A ruff like this required a great deal of material, sometimes as much as 15 meters. Usually cambric was used, a fine linen often decorated with bobbin lace. After washing and starching, it was gathered or pleated and set on a collar and then ironed into circular shapes with 'pipe' irons. These costly collars or ruffs were worn by the well-to-do, both men and women.
Not long after my visit to the de Young, I walked past this floral jacquard jacket in the window of a Zara store in the Financial District of San Francisco. Not long ago fabric like this was considered best left to grandma's curtains. Now, however, jacquard, brocade, and damask fabric is common to trendy, contemporary fashion.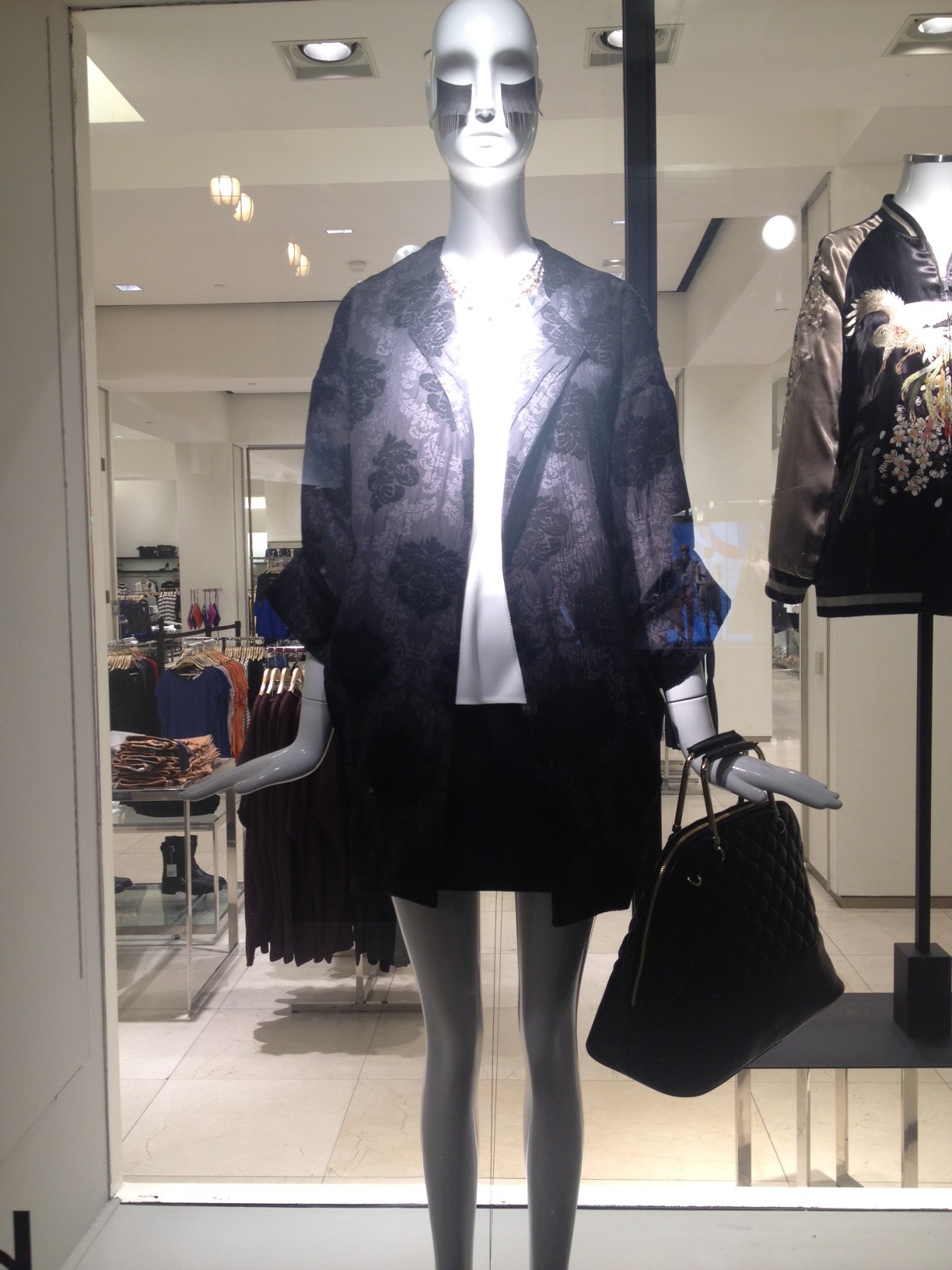 Tags: art, fashion history
Leave a Reply
You must be logged in to post a comment.