Art: Kidrobot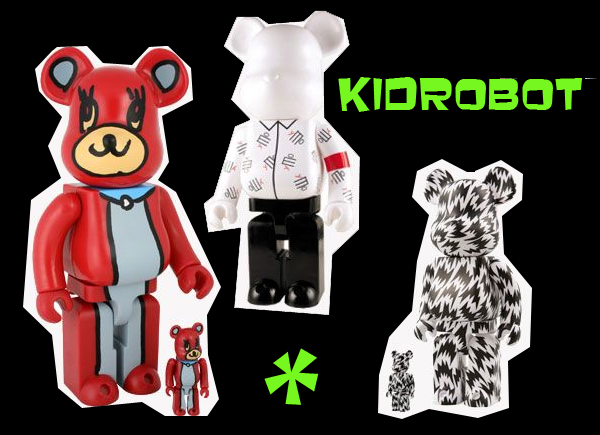 I saw Erykah Badu talking about Kidrobot at theGrio.com today. Then by chance or synchronicity I came across it again, while reading one of my favorite fashion blogs, Lauren's Style Blog. Apparently, I need to know about this.
Founded by designer Paul Budnitz in 2002, Kidrobot is the world's premier designer and retailer of limited edition art toys and apparel. Kidrobot merges urban street trends, fashion, and pop art to produce limited edition, collectible toys and apparel. Kidrobot products feature unique collaborations with top international artists with backgrounds as diverse as graffiti, fine art, fashion, industrial design, graphic design, illustration, and music. Source: kidrobot.com
I'm a big art lover – and especially when it's within reasonable reach for someone like me to collect. Happily, Kidrobot makes art very accessible. I just ordered a Dunny from series 5. Hope it's one by Junko Mizuno! More Cult picks below.
Tags: art, erykah badu, japan, japanese art, kidrobot
2 Responses to "Art: Kidrobot"
Leave a Reply
You must be logged in to post a comment.