Halloween Psychology: Embracing the Shadow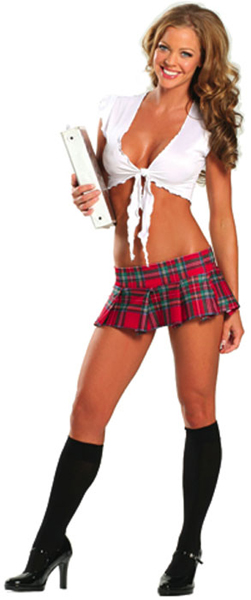 The origins of Halloween are as mixed and mysterious as the First Family's gene pool. However the day came about, it serves a well-defined purpose in modern society: it's a celebration of The Shadow.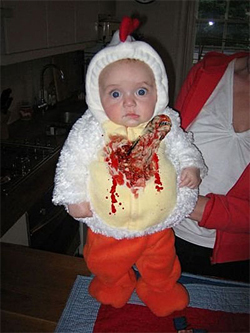 When we start talking about our "dark" sides, one of the first places your mind might go is to the place in us all the lusts for violence and terror. And this is a legitimate notion, as evidenced by the many horror movie marathons around this time of year. But what, for me, is even more interesting is how consistent and widespread is the tendency for adult women to use Halloween as an excuse to dress in ways that they'd otherwise consider to be trashy, slutty, whorish… or any number of names used to describe a woman who dresses to show off her body. Certainly, some of these women that dress up to please the opposite sex, but I'm convinced that the majority don the sexy nurse 'fit for their own enjoyment. School girl getups are especially popular, which points to a shadow tendency that can be rather disturbing. We all shake our heads in outrage at the hapless idiots on To Catch a Predator, yet come the end of October hordes of women get dressed as little girls and men swarm to it like flies to fresh shit.
Everything is game for the sexed up treatment: You don't go as a nun, you go as a sexy nun – complete with a skintight mini habit and a ruler for spankings. After all sex IS power. It comes, however, at a heavy price for most women. If wielded too recklessly it's a one way ticket to Pariahville. So this one day of the year the female population sheds their guises of ladyhood and parades the power of the pussy up and down the streets and in every night club. Maybe one day showing skin will be as traditional as carving a pumpkin!
It seems Halloween is every man, woman, and child's chance to indulge in the things that are otherwise socially unacceptable. For kids it's the hound-like pursuit of candy; for adults it's the acting out of violence and forbidden sexuality. It seems to be a necessary, albeit disturbing, syndrome of repressed human existence.
One Response to "Halloween Psychology: Embracing the Shadow"
Leave a Reply
You must be logged in to post a comment.