Katy Perry's Elie Saab Couture Wedding Gown?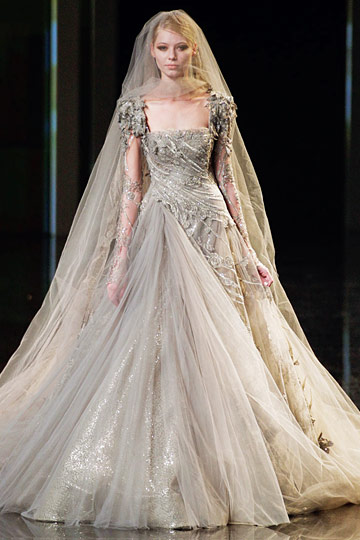 Is this what Katy Perry wore to marry Russell Brand recently in a wedding ceremony in India? The Cut seems to think so. If so, it's a right good choice – the finale look from Elie Saab Couture, Fall 2010 collection. Saab consistenly floors us with his incredible gowns, season after season – even ready to wear. I might be tempted to get married just to wear one if his lovely creations…
About Elie Saab
"Born in Beirut on the fourth of July, Saab's interest is dressmaking started at the young age of 9… In 1982 Elie Saab opened his firt atelier in Lebanon at the age of 18 with ten employees…
Another landmark moment came for Saab in 1997, when he was invited to take part of the prestigious Camera Nazionale della Moda as the non-Italian designer to be invited at that time. He began to show his couture collection in Rom during Alta Moda Fashion Week.
With new showroom representation in Italy in 1998, Saab launched his first ready-to-wear collection in Milan to rave reviews…
Saab achieved his star status in 2002 when Halle Berry wore an Elie Saab gown to the Oscars and won [the] best actress award. Saab's designs have become a favorite amongst other A-list celebrities…
Saab's breakthrough moment came in July of 2003 when he showed his Haute Couture collection in Paris as an officially invited member of the Chambre Syndicale. The response from the press and retailers was overwhelming. Two years later in Ocober of 2005, Saab launched his expanded ready-to-wear collection on the Paris runway and has made his second there." Quoted from ElieSaab.com
Elie Saab Fall 2010 Couture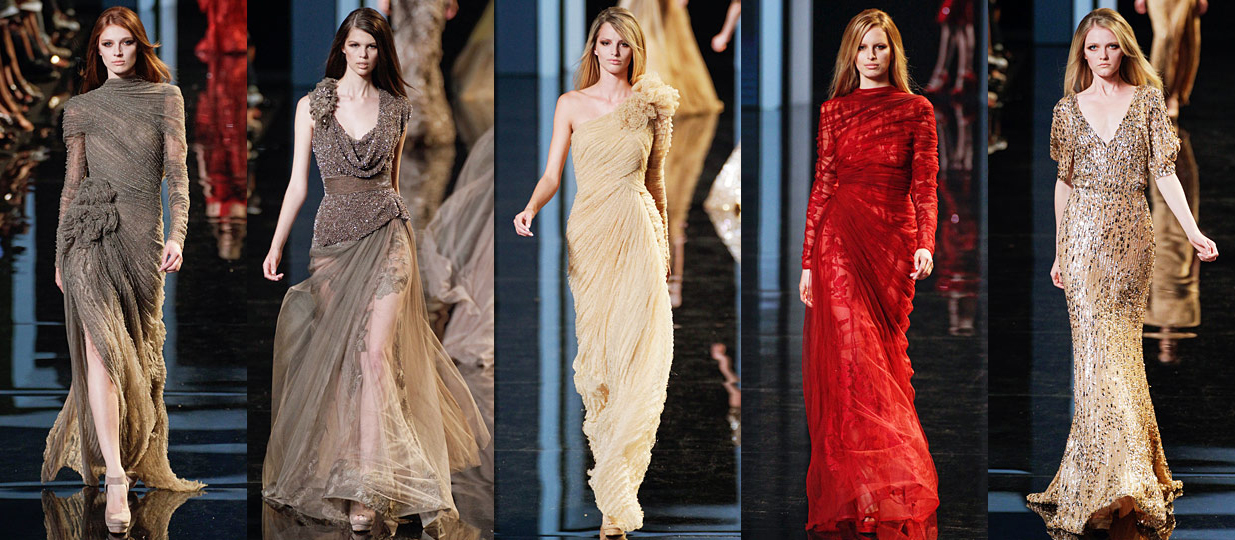 Elie Saab Fall 2010 RTW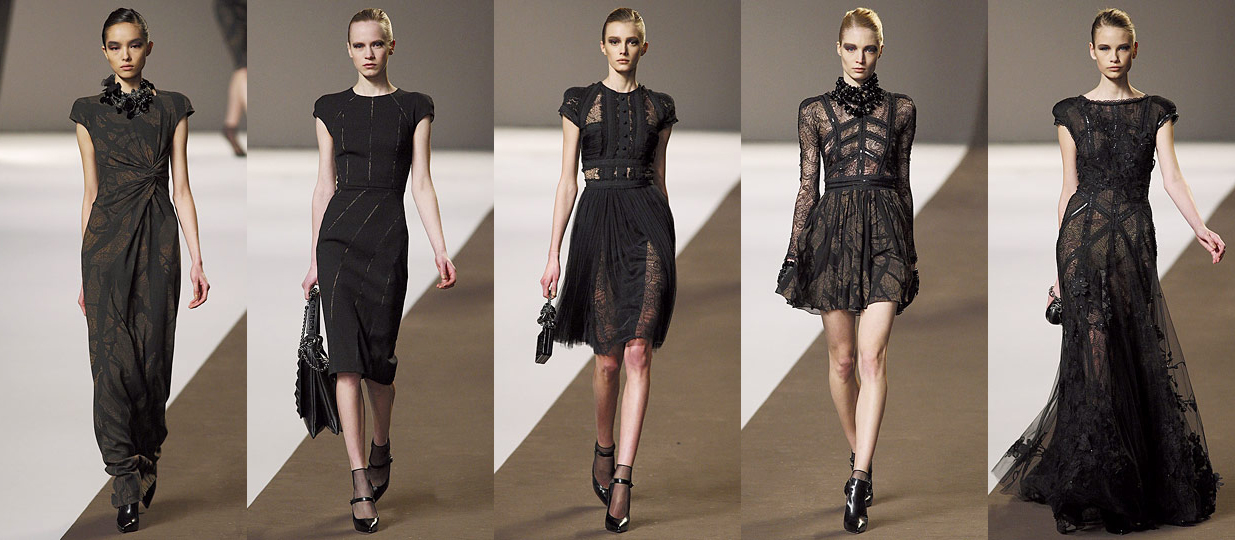 One Response to "Katy Perry's Elie Saab Couture Wedding Gown?"
Leave a Reply
You must be logged in to post a comment.