The Clothes Make the Man
On several occasions men have asked me, "what about us?" This, because all of my fashion endeavors (editorial, retail, styling) have so far focused on women. While the reasons for that are obvious, I do think it's true that I should, on occasion, turn my professional attention toward the firmer sex. Afterall, I do have an awful weakness for well-dressed men.
There are plenty of fashion choices (and non-choices) that I find somewhat unappealing on men. However, there is one style sin that I absolutely cannot abide. The ultimate deal breaker: the white tee. Left to me, no male person over the age of 12 would ever leave his home "dressed" in an oversized white tee shirt. Men over 25? NO WAY!
So imagine my utter horror when I viewed this photo of Damon Dash:


The worst of it is that Dash wore this to a CFDA party. For those of you that don't know, CFDA stands for Council of Fashion Designers of America (the 35-year old, wealthy music mogul's wife is designer, Rachel Roy). What a disgrace.
It's not as though it was a formal affair. To be sure, it was casual. But look how a few other party-goers showed that they gave a damn.

Actor, Daniel Silver on the left

Whitledge and Halmos of Trovata
Need some inspiration? Here's some of what I loved for men in the Fall 2006 lines
Notice the close tailoring, doublebreasted jackets, stripes and plaids, and the wonderful man bags. However,


this man bag seem a bit too close to purse; and


this tailoring is too close. Let's not forget: I wear the panties around here fellas.
Burberry is sharp, but Dolce & Gabbana is damn sexy.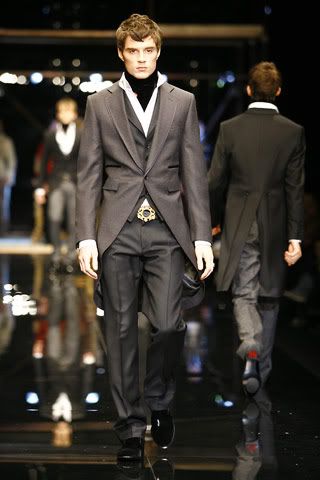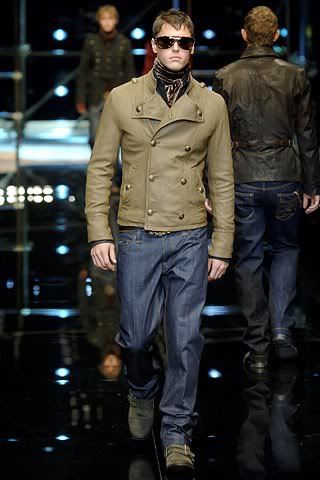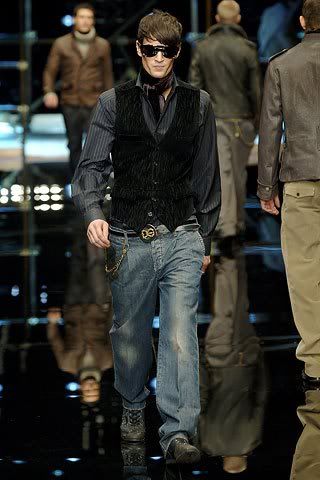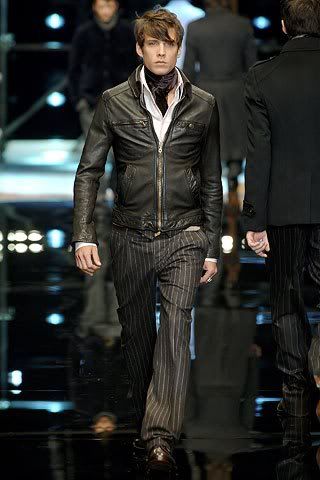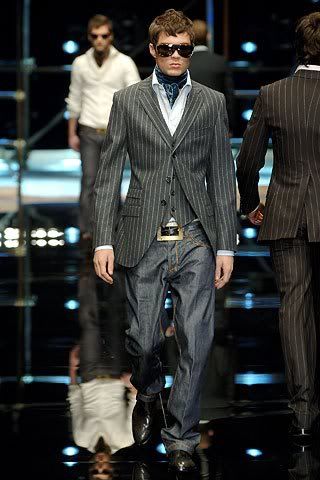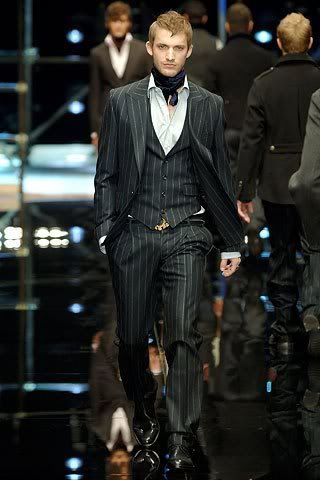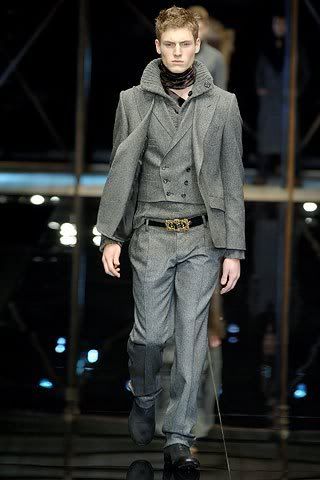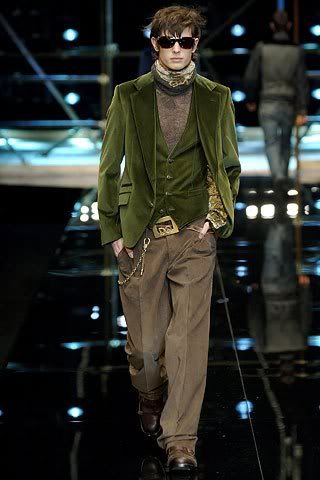 Swap the pale model for Lenny Kravitz and I'm in love.
More goodies from Bottega Veneta,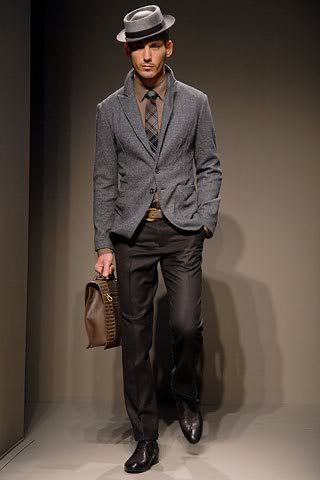 and I couldn't leave out Emporio Armani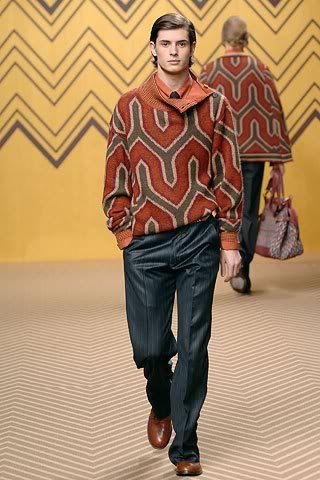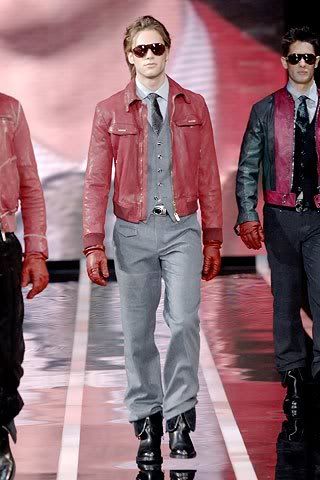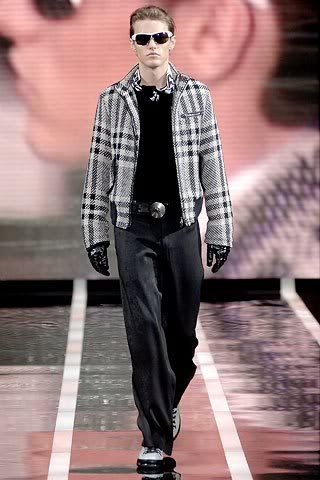 So very ve
ry 80s, don't you think?
Of course, runway style is rather extreme for most. Check these real-life takes and this fall's fashion.
Enjoy gentlemen!
Tags: Fall runway, fashion, Dolce & Gabbana, Varvatos, Burberry
5 Responses to "The Clothes Make the Man"
Leave a Reply
You must be logged in to post a comment.