Weekend ATL: Eyedrum + Video Art = Yeah!
If you know Eighty Jane, you know her to be a two-headed monster. On the one hand an advocate of quiet luxury; and on the other a lover of art of the fartsiest variety. Think Celine meets JCDC. But then, I suppose fartsy art IS somewhat of a luxury. After all, last Friday I could have been digging ditches, or looking after 5 screaming brats, or working a double shift at some sweat shop… Instead, I had the leisure to attend a video art festival hosted by non-profit artist org Yeah at Eyedrum Art & Music Gallery.
The videos shown were curated by Yeah founder Eiliyas, who drew from artists around the globe. The selection ranged from art school cliche to visual symphony, but were generally decent. Among the most memorable – if only because it was the most narrative – was the animation piece submitted by Italian artist Lemeh42.
In 1910 Kandinskij published one of his most important works, Klänge (Sounds). The general principle of Klänge was the liberation of the inner sound. One century later, Lemeh42 realizes a personal homage to this russian painter. Inner Klänge (Inner sounds) is an animated journey to find the Inner sound.
Yet while the video festival was the main event, my ever-present fashion goggles drew me to a number of pieces currently on show at the gallery. Atlanta's Paper Twins (artists Nica and Edgar A. English) has a deceivingly simple and folksy look from about 10 paces, but get closer and the cut out details draw you into the pieces, whose 2D style is transformed 3D effect by the artist's clever use of scale. Then there's that fantastic clothes line. There are at least two items on it that would love to have in my wardrobe.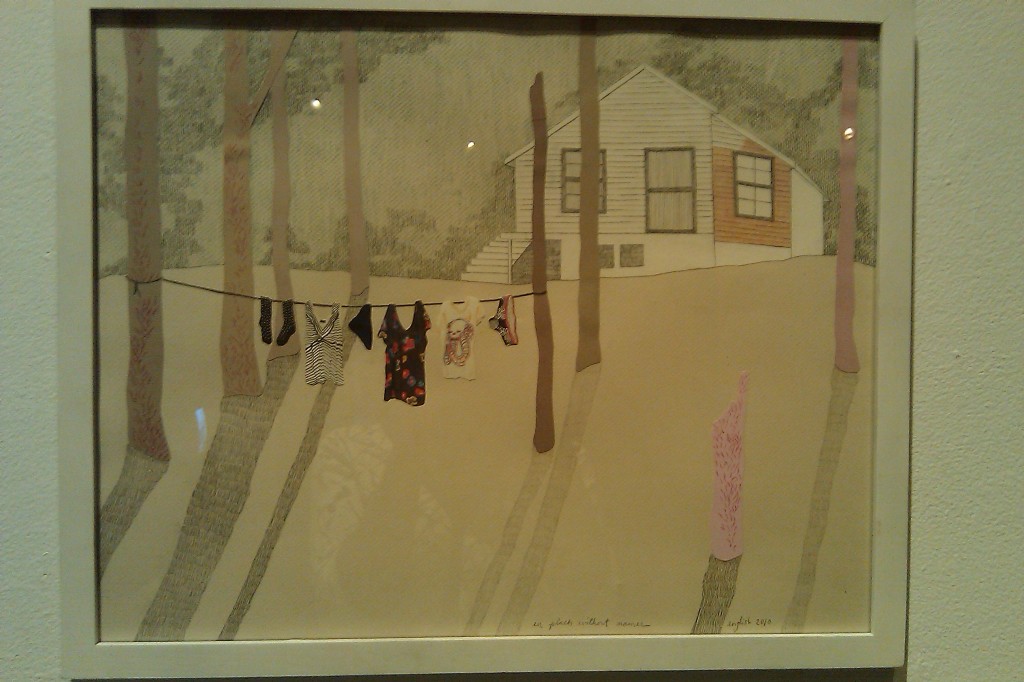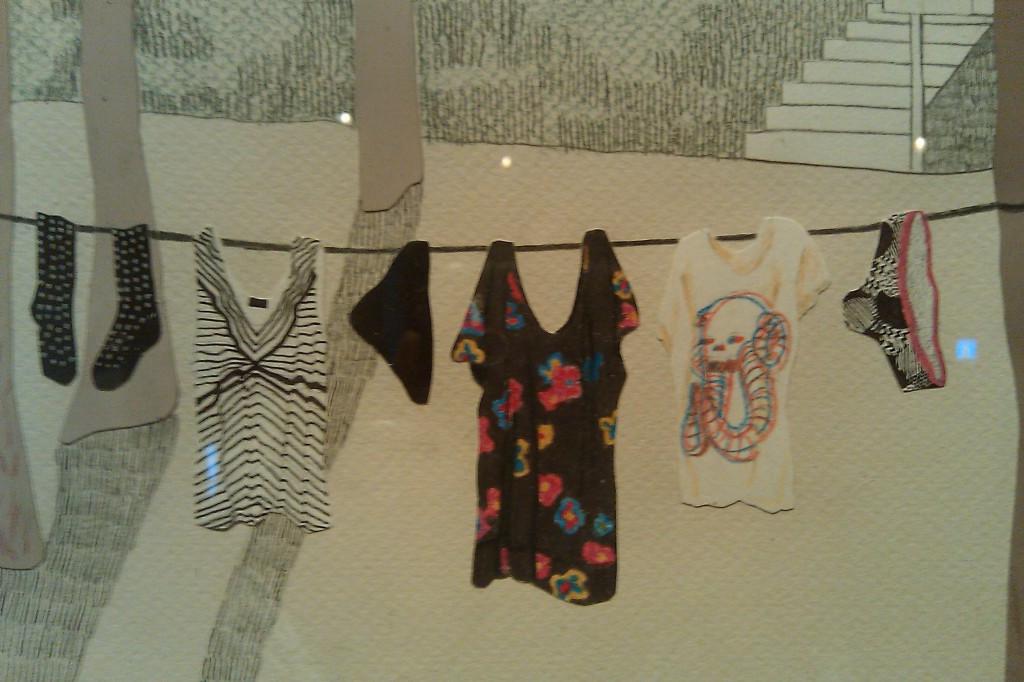 In another corner of the gallery was a piece by an artist from Tel-Aviv known as Know Hope. Though the work shown at the Eyedrum was without the candle-lit magic that helped gain the artist his notoriety, the pen on paper drawings still captured my imagination with their loaded words, expressive limbs… and their skinny jeans. Definitely, this snaps (taken from my phone) fare from do the work justice.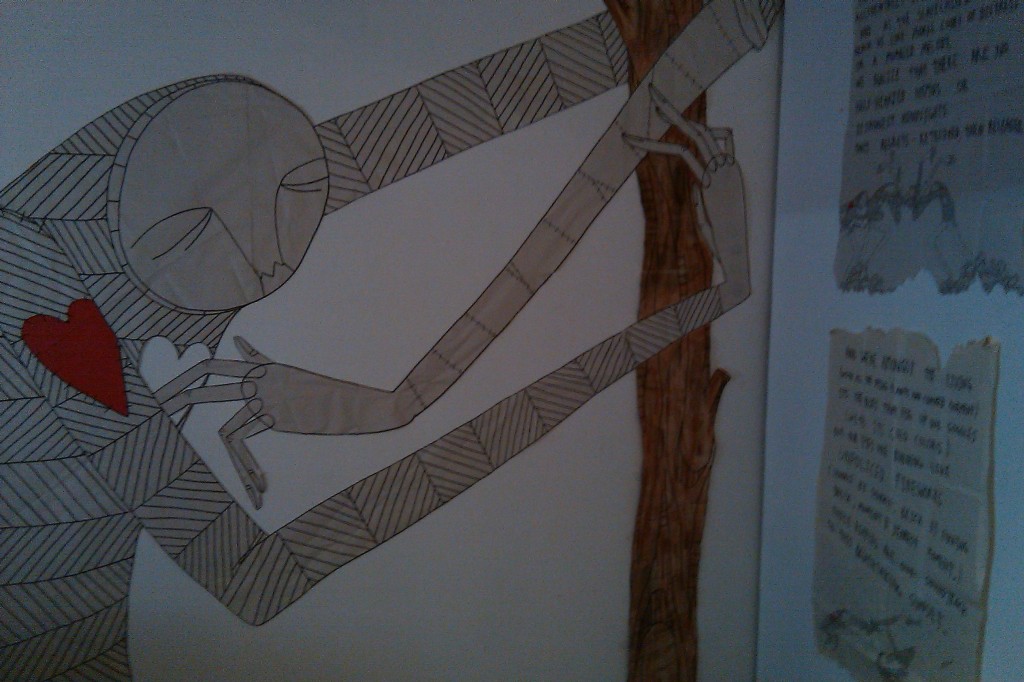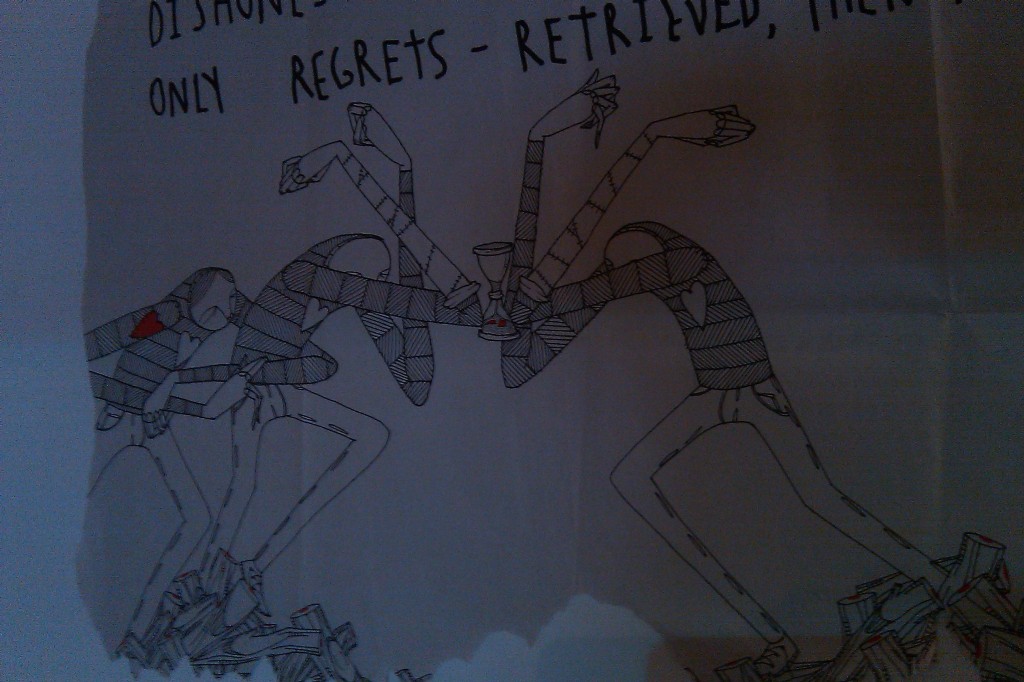 Then, in a back room, which had lights dimmed for a video screening there were 2 of the 7 deadly sins. The pieces are a part of a multi-media series by artist collective The Status Faction. And just as you might expect from a fashion-lover my two favorites were Vanity and Envy. You can see better snaps of these two and the rest of the series at the group's website. However, I rather like how they look in the dark. Plus, I was really digging my E.J. ensemble that evening and you get a little peek of it here… Vanity is hard to resist while in perfectly schlubby Thakoon for Target.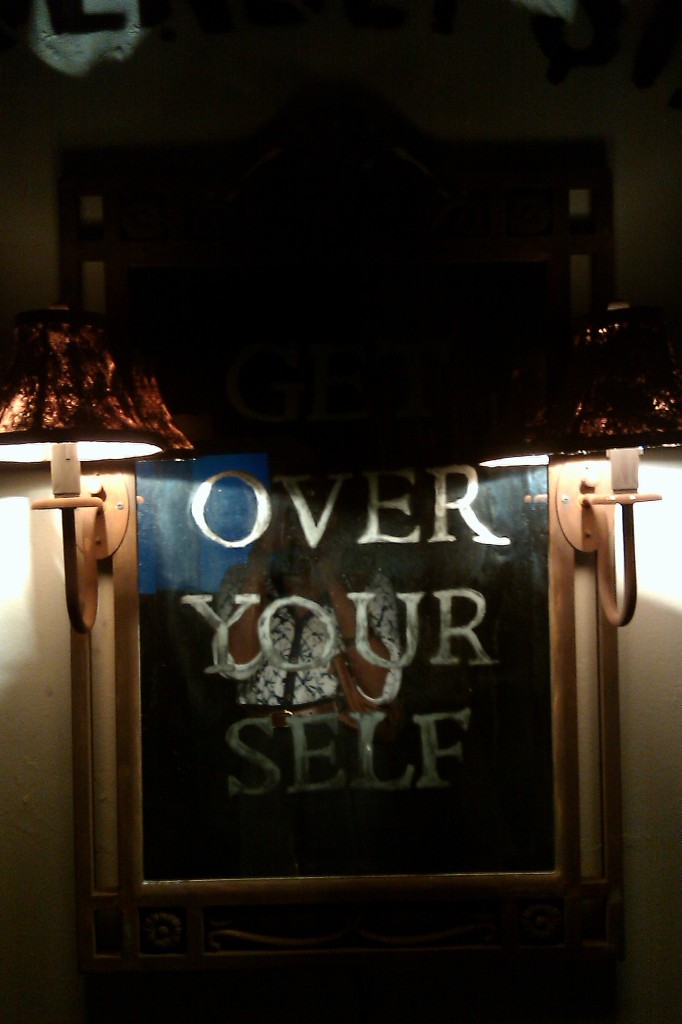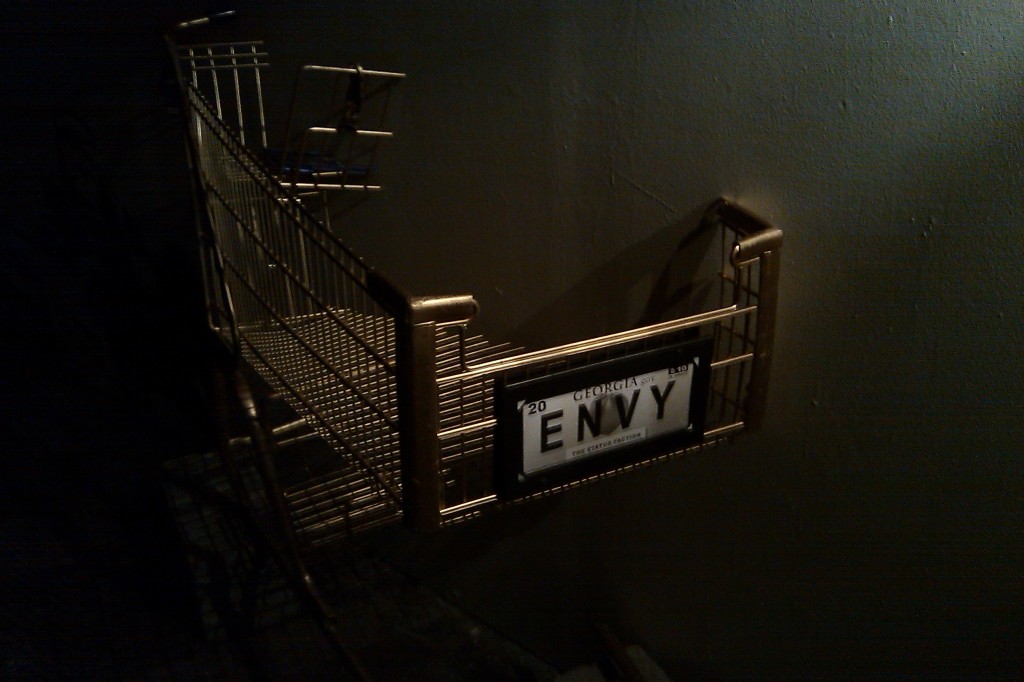 4 Responses to "Weekend ATL: Eyedrum + Video Art = Yeah!"
Leave a Reply
You must be logged in to post a comment.