Fashion Irony: Luxe Paper Bags
Sometimes the parallels are much too literal. Case in point: luxury "paper" bags. The phenomenon started with Chanel – the Fashion High prom queen 100 years running. Bags given to shoppers at the brand's flagship 31, Rue Cambon location in Paris had themselves become a sought after item, when the savvy house decided to go ahead and sell them, but in leather and for up to $3,000. Talk about selling symbols…
It reminds me of being in jr. high again, when all the cool kids brought their gym clothes to school in Gap bags. You know, those navy ones with the drawstring tops (do they still make those?). Mind you, I grew up in the middle of the corn belt, i.e. Gap was as close to haute as my little hometown had back then. It wasn't uncommon for we preteens to go buy something at the store just for the bag. If Maureen Chiquet had been around the company might've had a thriving side business with some killer profit margins.
But enough about me.
Now several brands are creating bags like look like paper, but are made from luxe materials. Trendy newcomer Proenza Schouler made one for it's Pre-Fall 2010 collection and the bag sold out the same day it premiered on on net-a-porter.com, where it retailed for $615 this summer. To Hernandez and McCollough's credit – this has loads more style then last year's "Essential" bag.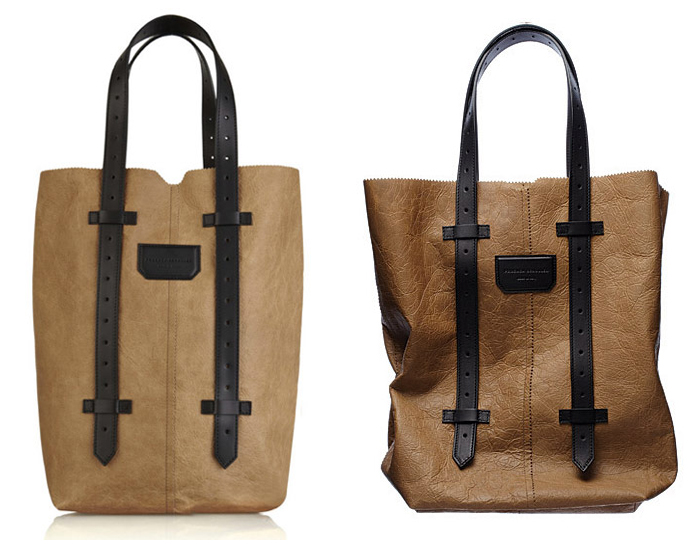 And there's more! Loewe, Spooner + Watts, and Slow and Steady Wins the Race all have paper bag styles on the market this year. Thankfully, for those of us with Givenchy tastes and Gap budgets the entry price point is within reach. But then, who wants what's within reach?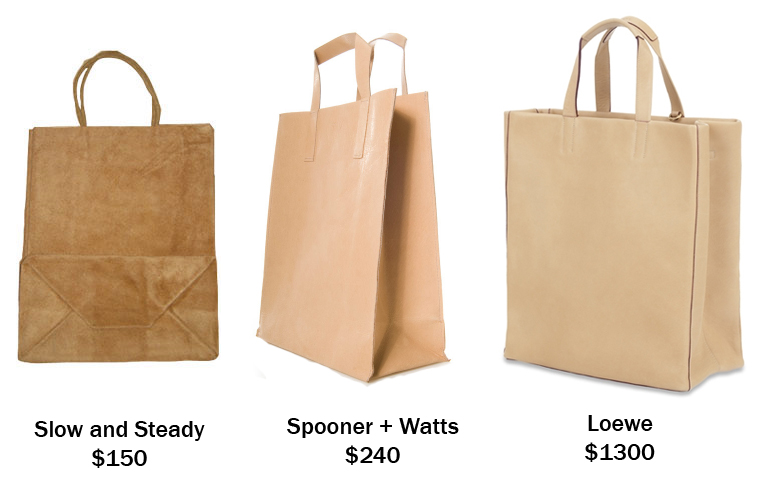 photos: purseblog.com, slowandsteadywinstherace.com, spoonerandwatts.co.uk, loewe.com
Tags: aspirational fashion, commentary, handbags, Trends
As a woman in my 30s I often find myself remarking at how similar adults are to highschoolers. The clique segregation, the rampant group think, the constant popularity dramas… when is it that my peers and I will "grow up," I wonder. Sure, the settings change and the stakes are raised, but ultimately we behave in the same patterns – many of us texting when we should be working and watching the clock for 5:30 when the proverbial bell rings.
Leave a Reply
You must be logged in to post a comment.