Tonchi's W Debut Chooses Film Over Fashion
September is the most anticipated month/issue for all fashion mags, but for the revamped W the anticipation has been about much more than counting ad pages and fawning over fall pictorials. The issue is the official debut by new EIC Stefano Tonchi, who left T magazine to take post at the floundering big book. The move has been fodder industry news and gossip for months and at the first glimpse of the makeover the sneers and jeers have started to roll in (and some praise too). Knowing what a stir his career moves was causing, Tonchi aptly named the cover story "Great Expectations" in pre-response to all the hullaballoo.
"I wanted to have some self-irony, because there are so many expectations about what this W will be, so it refers to these eight great new girls, but also to the pressure that we feel to satisfy the expectations that people have for the magazine."

"It's more about fashion in the context of contemporary culture, and that's really the definition that I like to use," he says. "At the end, everything we look at is in the key of style, and that's why I defined the content of the magazine as the who, the what, the where, the when, the why in the world of style."
Source
Get a closer look at the cover shots in the gallery below.
[nggallery id=1]
One major complaint from fashion purists is that the cover recalls Vanity Fair's annual Hollywood issue, which portends that the magazine is moving in the direction of more glam, less garment. Tonchi & team's choices, however, are definitely more reflective of what's next, rather than what's now – which, after all, should be part of the work of a fashion editor. In addition, putting former ANTM contestant Yaya DaCosta on a cover is a ballsy move in an environment that just loves to look down it's nose at the Tyra Banks empire. VF's 2010 "New Hollywood" covers girls are seen below. Chances are you'll recognize these faces much more readily than those on the W cover.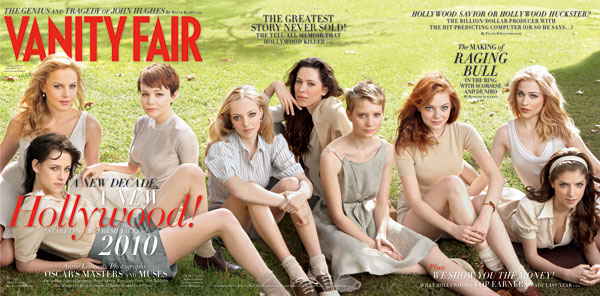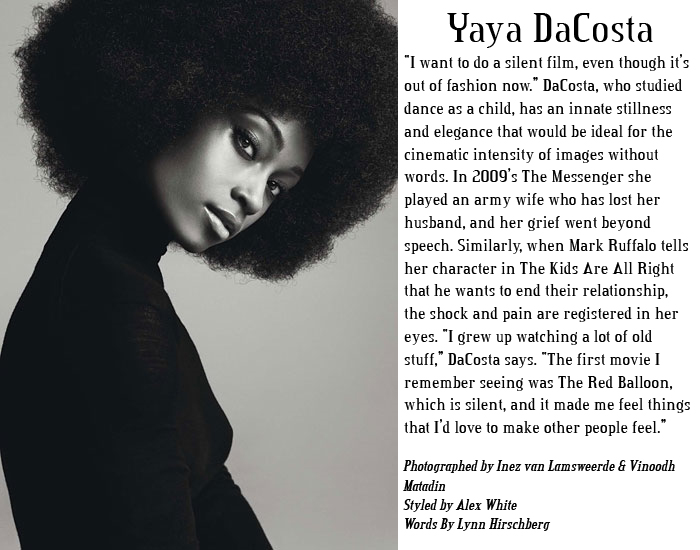 See more shots & read about the 8 new "it" girls at wmagazine.com.
photos: thefashionspot.com, vanityfair.com, wmagazine.com
Tags: antm, stefano tonchi, w magazine, yaya dacosta
One Response to "Tonchi's W Debut Chooses Film Over Fashion"
Leave a Reply
You must be logged in to post a comment.