Find it Online: Fine Vintage Fashion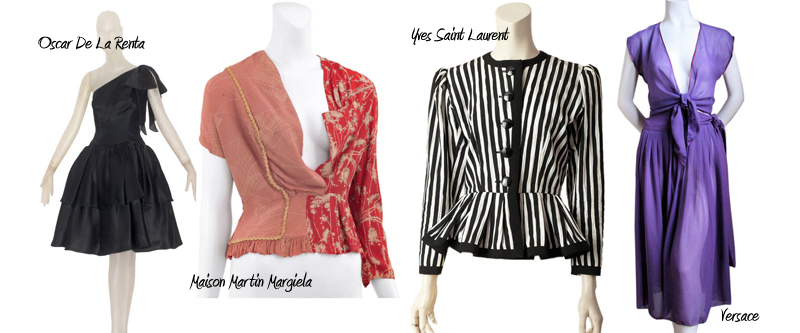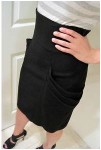 Now that we've closed out the '00 decade the vintage fashion craze has matured – from a frenzied thrift store blitz, to a seasoned mainstream appreciation for quality classics. Yet if you have a very refined wardrobe palette, slogging through dusty Goodwill bins might be more trouble than it's worth. An alternative might be to check the massive eBay inventory for fine vintage fashion, but high volumes and low regulation means you'll still have to look through a lot of junk to find the gems. So when you want to go straight to genuine, high-end vintage there are a few key places the check. The Anne Klein skirt to the right was labeled "haute couture" by its eBay seller.
My favorite place to look for vintage luxury clothing is 1stDibs.com. They have an amazing selection of clothing, which is rare in a market dominated accessories. The site also sells vintage furnishings and has an amazing editorial presence. Above, L to R: GIANNI VERSACE sheer silk two piece – $450; Martin Margiela Vintage Composite Blouse – $1,400; Oscar de la Renta One Shoulder Cocktail Dress (price unavailable); Yves St. Laurent Stripe Jacket with Peplum – $595.
Portero.com
is a depot for all sorts of "premium pre-owned" items, which means you might even find current season items there. You can drill down to just vintage with the site's prominent navigation bar. Once within the vintage category you can further focus your search using several variables, including a condition rating that spans from fair to pristine. Below: 1945 ROLEX Vintage Bubble Bubbleback, $2,240
Malleries.com uses the multi-dealer "mall" format, similar to that seen on 1st Dibs. The site sells a variety of clothing, accessories, and jewelry, although not all sellers specialize in vintage. You'll find a sprinkling of housewares, such as stemware, but the focus is on apparel. The quality of the site media is definitely inferior to that of 1st Dibs, as the photos look like ones you'll find in the average eBay listing. Below Louis Vuitton Soft Briefcase, $698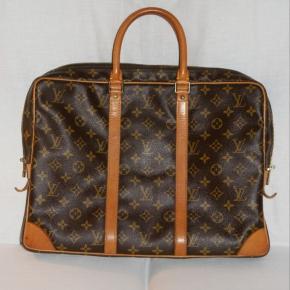 Tags: vintage
One Response to "Find it Online: Fine Vintage Fashion"
Leave a Reply
You must be logged in to post a comment.