Academy Awards 2010: Fashion Outlook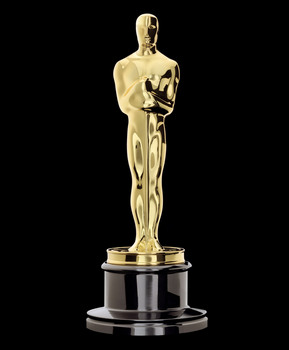 The 82nd Annual Academy Awards are just days away, and as per usual the main event for the Cult will be the red carpet (especially since there's no music this year!). Here a little of what we hope to see nominated actresses wearing.
The following. is excerpted from the Pinkertons Shoppe Blog.
BEST ACTRESS
Meryl Streep, "Julie & Julia"
Meryl Streep is one of the most respected actresses in the business. The Academy Awards must be old hat for her by now, being nominated # times and winning # Oscars already. Because of her cred she could come wearing her pajamas and I'd bet no one would mind. What's more likely, however, is that she's choose something "age appropriate" – in other words long in length, not too tight and arms covered. Below: Badgely Mischka Spring 2010, Carolina Herrera Fall 2010, Fendi Fall 2010, Alexis Mabille Spring 2010 Couture

Carey Mulligan, "An Education"
Carey Mulligan has become a fashion favorite on the red carpet over the past year. Since cutting her hair into a close-cropped pixie, her style has stood out as among the most fashion forward among her peers. While she's a cute girl, her cache is in her exceptional style, so she should really push the envelope. Below: Elie Saab Spring 2010, Emilio Pucci Fall 2010, Alexis Mabille Spring 2010 Couture, Badgley Mischka Spring 2010

BEST SUPPORTING ACTRESS
Maggie Gyllenhaal, "Crazy Heart"
Like many of the roles she chooses, Maggie Gyllenhaal's style is at once understated and quirky. She's the type of actress that could pull off wearing a short dress to the Academy Awards. She'd also looked good in a something that's heavily embellished, but with a simple shape. Below: Elie Saab Spring 2010, Aquascutum Fall 2010, Armani Privee Spring 2010 Couture, Monique L'Huiller Fall 2010

Vera Farmiga, "Up in the Air"
Very Farmiga has something about her that's moody and mysterious. Even with the actress smiles there's something brooding about her face. She should play on that aura of her with something billowy and/or dark. She's got a great Hollywood body, too – thin, but not too thin – so figure-hugging dresses look good on her. Below: Salvatore Ferregam Fall 2010, Emilia Pucci Fall 2010, Christian Dior Spring 2010, Chado Ralph Rucci Fall 2010

For more, including the other 8 nominees, visit the Pinkertons Shoppe Blog
That's a touch of what we'd like to see, but what about what we're likely to see. According to Sharon Graubard, SVP Trend Analysis for Stylesight:
"After years of playing it safe with draped goddess gowns and subtle tints of color or black, we think the stars are ready for a little bit of boldness. Expect to see more rich, jewel tones, with wines, purples, blues, deep emeralds, and ruby reds.

Lamé is making a big comeback, in expected silver and gold, as well burnished shades of deep gold, copper and bronze.

Couture dressmaker techniques are explored to the max with ruffles, placed drapery, and spectacular beading. The newest will be pieced collages that mix lace, satins, velvets, and sheer insets, often intricately ruched."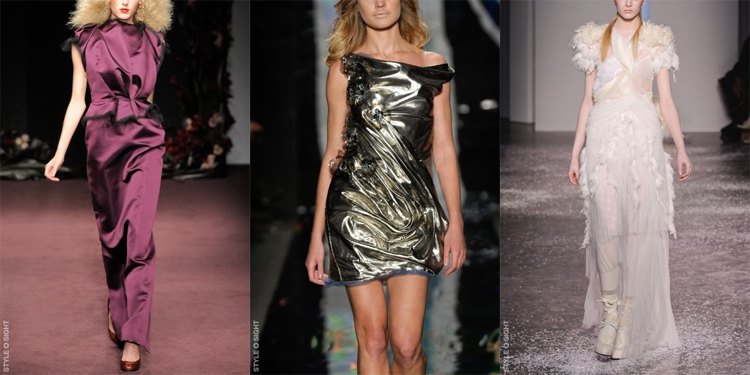 Above: Looks by Roksana Ilincic, Diane Von Furstenberg, and Rodarte
Tags: awards shows, oscars
One Response to "Academy Awards 2010: Fashion Outlook"
Leave a Reply
You must be logged in to post a comment.