Talley to the Rescue! Saving ANTM from the Brink of 'Drecktitude' + Smith is the new Wu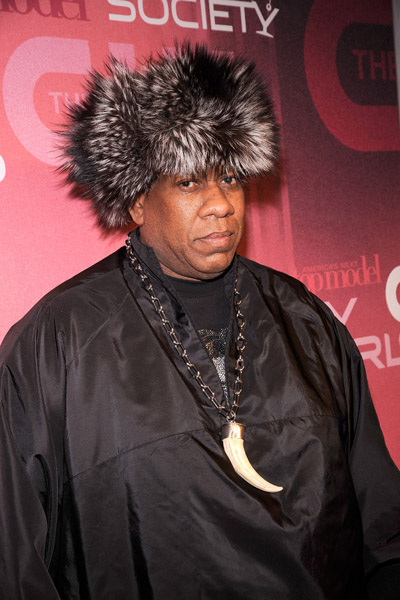 Who knew MSNBC's Rachel Maddow had to ability to influence anything fashion-related (we love you Rachel, but um…). It turns out Andre Leon Talley coined his term "drecktitude" after watching an episode of TRMS. If Talley's term wasn't already common knowledge, it will be after the 14th cycle of America's Next Top Model. The word is sure to enter the zeitgeist of fashion slang as a foil to the over-used "fierce."
Talley promises to bring a much needed does of fashion cred to the Bankable show, which arguably jumped the proverbial shark several cycles ago. And not only will he lend legitimacy, the Vogue Editor-at-Large is hilariously entertaining. Talley is known for his blunt commentary, which doesn't stop at unknown model hopefuls. Even mogul-in-the-making Tyra Banks had to prove herself worthy of his attention.
"I saw her four years ago on the red-eye from Los Angeles. We were both sitting in first class and exchanged numbers. But I put her number in a flower pot or something and I lost it," he told Wall Street Journal blog, Speakeasy. Banks asked Talley to join the ANTM production when it first began in 2003, but he turned it down.
Tyra's humility and persistence is well placed in courting Talley. As the person that introduced Jason Wu to Michelle Obama, he is essentially responsible for the designer's straight shot to the upper echelons of the fashion food chain. That's why 21-year-old queens designer LaQuan Smith should be kissing Talley's fur-trimmed feet right about now. When asked who he'd like to intro to the First Lady next, Talley named Smith.
He showed 15 looks [at New York Fashion Week] for the first time this season and it was simply outstanding. His point of view was totally contemporary. He makes clothes for urban ladies. Lady Gaga and Rihanna have worn his leggings. He had the courage to go ahead and his father, a retired postal worker, gave him the wherewithal to pull that fabric together and turn it into magic. I went to that show and I saw magic. I can only hope that one day we'll see our first lady wearing LaQuan Smith:
LaQuanSmith clothing has been seen on big names like Rihanna and Lady Gaga, but his own name was still fairly obscure. Now, with such a resounding endorsement the young designer is squarely on the map. A quick peek and Smith's Website shows a Fall 2010 collection with incredible polish and sophistication – especially for a designer so young.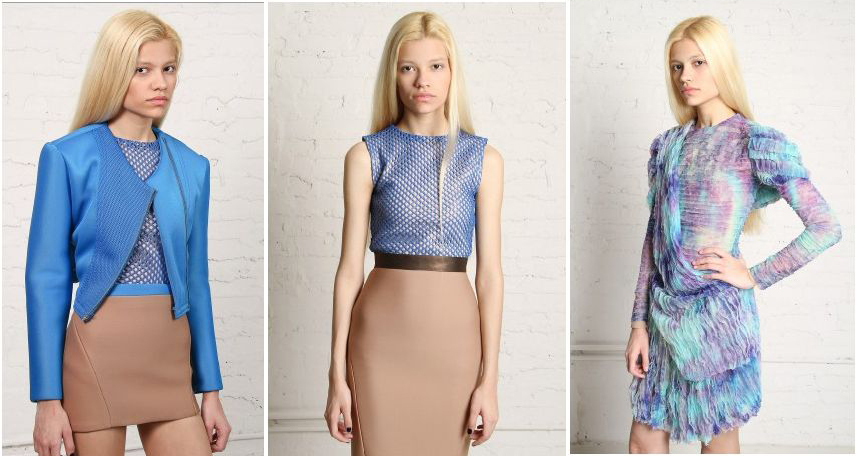 Tags: andre leon talley, antm, drecktitude, laquan smith, tyra banks, video
5 Responses to "Talley to the Rescue! Saving ANTM from the Brink of 'Drecktitude' + Smith is the new Wu"
Leave a Reply
You must be logged in to post a comment.