Academy Awards 2010: Best Dressed Award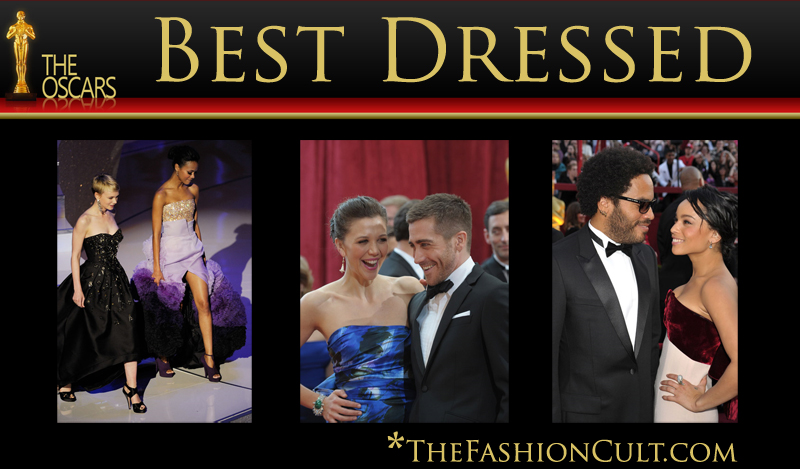 The nominees for best dressed include women that didn't play it safe in pretty, but managed to be gorgeous and forward with their fashion. They are
Zoe Kravitz
It's too bad Zoe Kravitz isn't a bigger "name" because her amount of coverage was nil compared to many of her more famous red carpet counterparts. Zoe was on trend and very chic in a red velvet-trimmed cream gown. With more pap attention we might have gotten better views of that dramatic bow in the back, with really makes the dress extra special. Another reason to love Zoe: her dad is hot.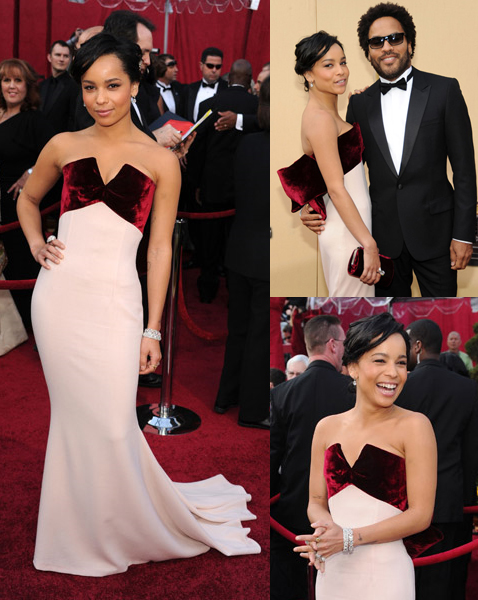 Maggie Gyllenhaal
Maggie has the kind of style that looks like the result of authentically good taste, rather than a high profile stylist and access to the best dress. Her silhouette is elegant, but the dress is keep fun by beautiful blues and a paint-stroke print. She tops it off to perfect with jewelry pieces that don't rely on bling for their appeal.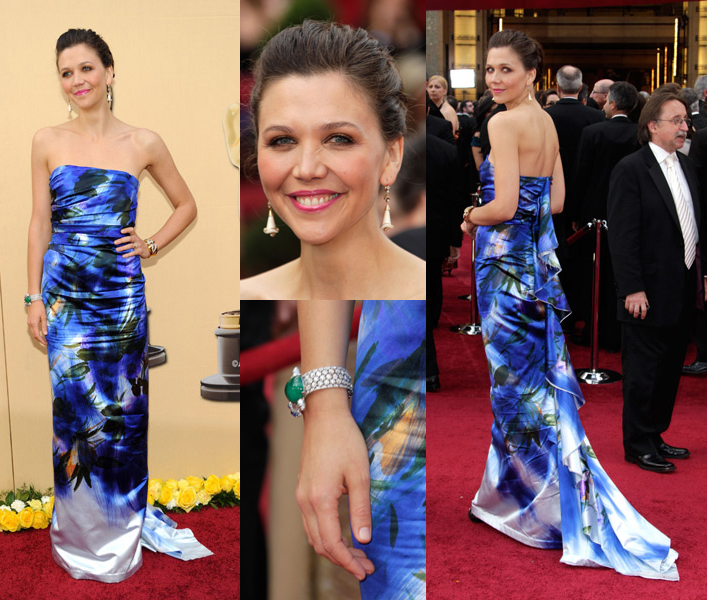 Carey Mulligan
Carey Mulligan has been a standout on the red carpet all (awards) season. She always takes it a step or two farther than pretty and is willing to take risks. Tonight she doesn't disappoint wearing a mid-length dress with a train. From a distrance the bodice looks like it has your average beading. A closer inspection, however, show tiny forks and scisser intersperse among more tradition floral shapes. Mulligan, though she's nominated for a best supporting Oscar, is a relative unknown for her acting until now, but her style has gotten her plenty of attention. Anna Kendrick take note! Just a touch of quirky can go a long way.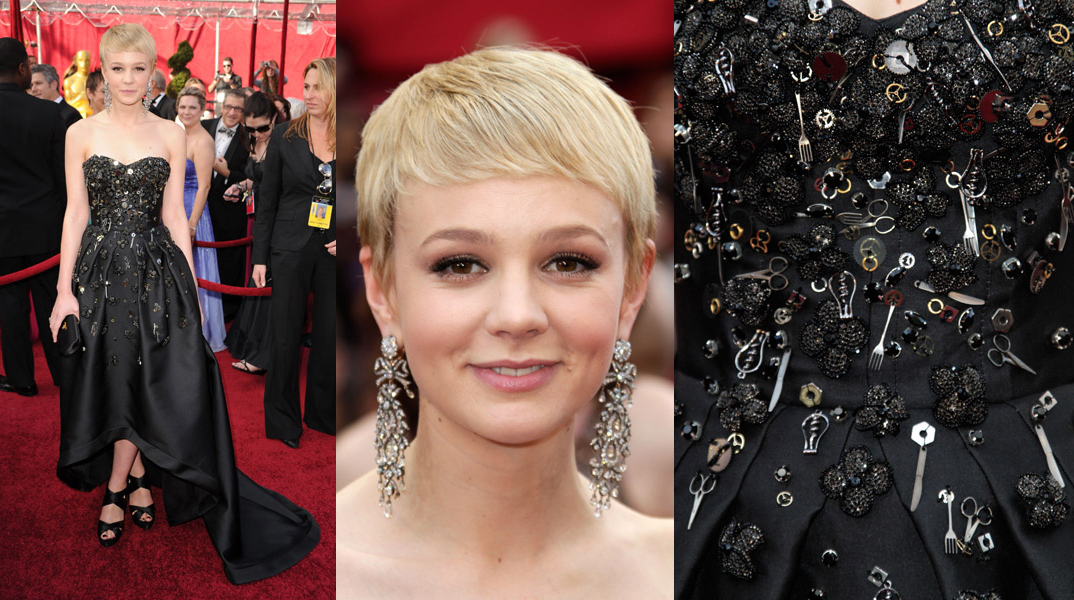 Zoe Saldana
Zoe Saldana looked beautiful wearing Givenchy couture. Her tiny frame is able to carry off the massive volume of the skirt, which is topped with a shimmery bodice. Unfortunately, she chose to wear the clunky shoes worn with this dress on the runway. A more delicate or streamlined shoe would have been in order considering all the weight of the dress. She still looks amazing!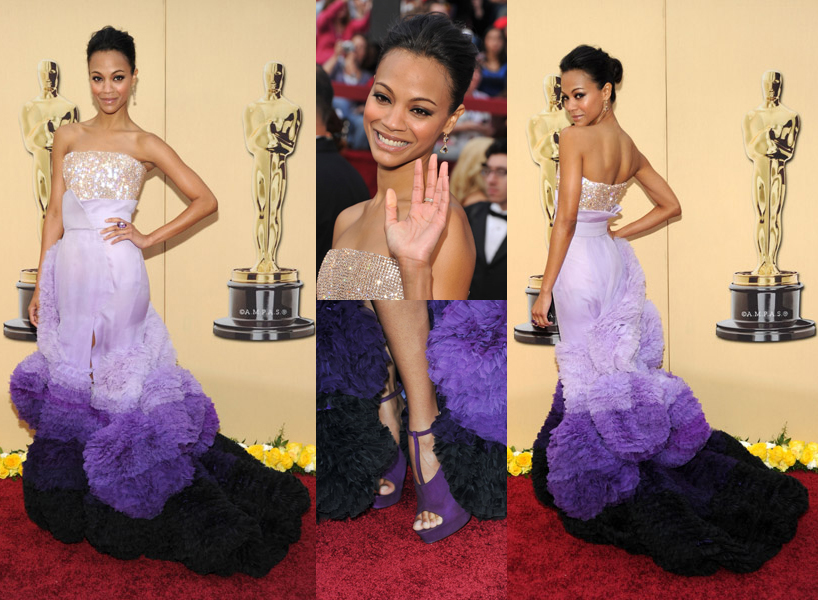 Honorable mentions include Kate Winslet, Rachel McAdams, Sarah Jessica Parker, Nicole Richie, Meryl Streep, Virginia Madsen, and Susan Downey. See them and more stars in the gallery below.
[nggallery id=27]
WINNER: Maggie Gyllenhaal
Tags: academy award for costumes, awards shows, carey mulligan, maggie gyllenhaal, oscars, zoe kravitz, zoe saldana
2 Responses to "Academy Awards 2010: Best Dressed Award"
Leave a Reply
You must be logged in to post a comment.