SJP for Halston?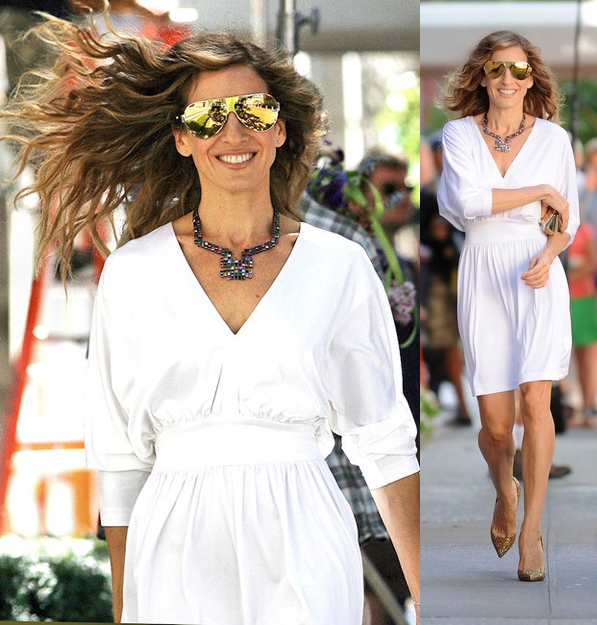 Word is Actress Sarah Jessica Parker may take on a creative role at Halston. Folks are comparing the rumored appointment with that of Lindsay Lohan at Ungaro, but Goodness-willing, it will be better than that! Parker already has some design experience under her belt via her low-priced line "Bitten" for Steve & Barry's, which was discontinued as the retailer went bust.
The actress, who sports a Halston Heritage look in the trailer for "Sex and the City 2," is said to become more than just a clothes hangar for the new contemporary label. According to online reports, Parker will take a more active design role, and sources said that she will likely focus on the secondary Heritage collection, which recently launched. The arrangement even could include an equity stake or some other executive role, although that could not be confirmed.
Source: WWD.com
Photos: Coolspotters.com
Tags: halston, sarah jessica parker
Leave a Reply
You must be logged in to post a comment.