Galliano Diffusion Line Launches in Milan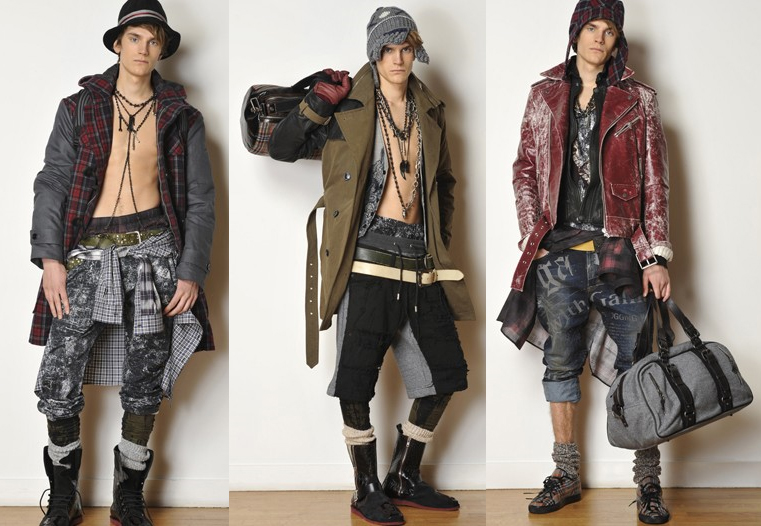 The sartorial talent of John Galliano has just become a bit more accessible for men:
WWD: What are the design influences in this debut season?
John Galliano: It is pure Galliano. It is inspired by the attitude and anarchy of the London rock scene. It's a very urban attitude. It shares the same DNA as John Galliano Homme. It is quirky, cool, streetwise.

WWD: Why launch this line now?
J.G.: The men's collection has been steadily growing in content, as well as commercial appeal. It was a good opportunity to streamline the men's collection and create a diffusion that would enable us to expand our clientele, as well as the characteristics of [the Galliano wearer]. It's not just women that want more choice, more styles, more options. I want to establish a diffusion line that would complement [the main line] and could pepper a man's wardrobe with all the essentials, and Galliano flavor.

WWD: Who do you see wearing it?
J.G.: Everyone and anyone. This is for guys that have their own ideas, own identity and want to express themselves through style.

WWD: Will you wear it?
J.G.: Of course. With men's wear I have a rule: If I won't wear it, we won't produce it.
Source: WWD.com
Tags: diffusion lines, john galliano, menswear, milan
Leave a Reply
You must be logged in to post a comment.