Drama + Fashion = Bravo's 'Launch My Line' [VIDEO]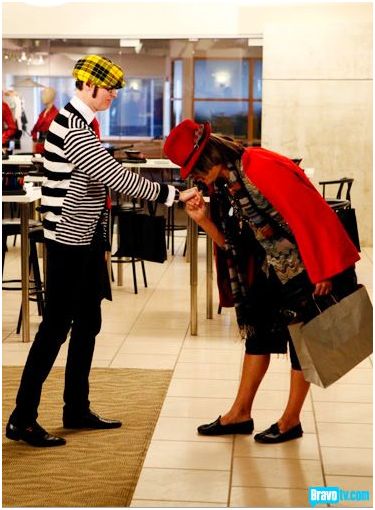 In its continued pursuit to fill the gaping hole left by "Project Runway," Bravo brings us "Launch My Line" – a reality dramedy hosted by DSquared2's Caten twins. In the show quasi celebrities team with fashion experts to start their own fashion lines. The jury is still out as to whether the show's fashion is up to par. But if it's drama you want, drama you most certainly will get!
So far the cuckoo quotient is won by fashion writer Patrick McDonald & designer Roberto de Villacis. McDonald, who refers to himself as a fashion "dandy" is paired with the emotionally volatile and physically violent de Villacis. The pair would be painful to bear in real life, but they definitely make for good TV. Check out a sneak peek from tonight's episode:
See more at Bravotv.com
Tags: bravo, dsquared2, television
One Response to "Drama + Fashion = Bravo's 'Launch My Line' [VIDEO]"
Leave a Reply
You must be logged in to post a comment.