Designer Spotlight: Erika Hendrix
Environmental awareness is a big part of the morality of our times. It's trendy to be a tree-hugger and the proof is in the many pseudo-"green" totes and tees being pressed by designer labels these days. But for most of these brands, the fad is only in the symbols. Thankfully, there are a few designers cranking out sustainable style that's authentic to the cause and still very chic.
One such brand is Erika Hendrix. The label's A/W 2009 collection is chock full of the most scrumptious knits you'll see anywhere – and at very accessible prices (big plus). These are the kind of pieces that you can buy and wear for many seasons to come. And it get's even better: all items are handmade from organic materials. The Fashion Cult got a chance to chat with the designer to learn more about what inspires her and what's next for the line.
All the products we see on your Website are handmade. What inspired you to go that route?
I have taught everything I know to myself. I started making one-of-a-kind shirts and shorts in 2005 and last Fall/Winter I brought out my first collection. I also love making everything myself, [but] I think I will need some help with sewing soon, its just too much to do it all alone. I will definitely work with a sweatshop-free manufacturer, that's very important to me.

How does your brand reflect your personal lifestyle or values?
I only eat organic or fair trade food. I think its important to know where the stuff you are buying/eating is coming from. I couldn't buy something that is so cheap because I know how much work it is to make something, so how can it be so cheap?

Have you always wanted to design clothing?
No, I have always wanted to be a hair and makeup artist or photographer, but I ended up doing an apprenticeship as a window dresser. While the apprenticeship I bought a sewing machine and just started. I have always been creative but I have never thought I would be a designer one day, but I love every second!

Any insider news about the label?
There will be a Erika Hendrix men collection by the end of the year!

Where can people buy your clothes?
Online at www.erikahendrix.com and at my Boutique in Mannheim, Germany.
Cult picks from Fall '09. Click each pic for more info or to purchase: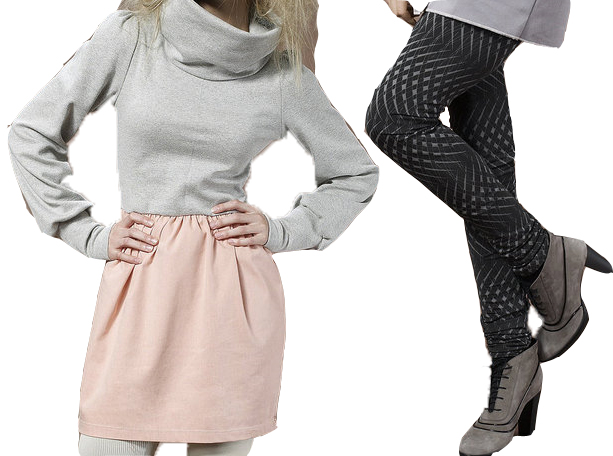 About Erika Hendrix:
Born in Giessen, Germany in 1984, Erika has always had an interest in design. During an internship in interior design, Erika began designing and sewing shirts in 2002 as an outlet for her creative energies. In 2005, she created her own independent fashion label called Erika Hendrix, and shops & boutiques all around Germany began carrying her line of shirts. Since then, the label has expanded in accessories, jewelry, dresses, skirts, and shorts.
Tags: designers, erika hendrix, spotlight, sustainable fashion
One Response to "Designer Spotlight: Erika Hendrix"
Leave a Reply
You must be logged in to post a comment.