Illustrator Spotlight: Muxu
On another of my net trolling jaunts I came across the striking work of artist Clover Chen, also know as Muxu. Clover is a London-based bespoke tailoring student with the likes of Christopher Kane already on her resume. Her work is very inspired and mixes the mundane of fashion with very poetic and lofty themes.
"Almost anything is inspirational, it just depends on how you apply it and dissect it," Clover told the Cult.
Caymen Islands, with Prada Fall 08 Shoes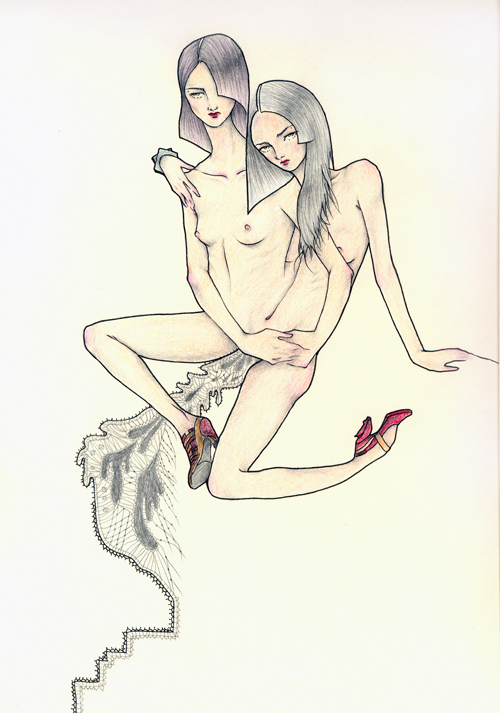 Want a piece of literally walking art? Check out these tennis shoes (or plimsolls as they call them across the pond) Muxu creates. These are for sale! Click here for additional photos and to contact the artist. These are so chic, I just had to put in a custom order.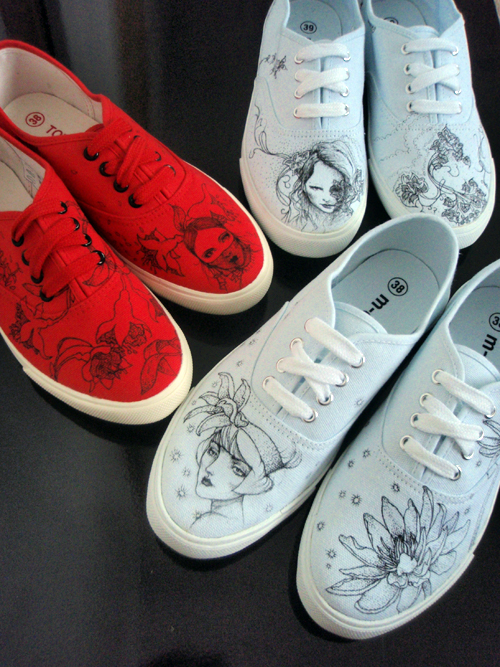 More work from Muxu when you continue.
Rouge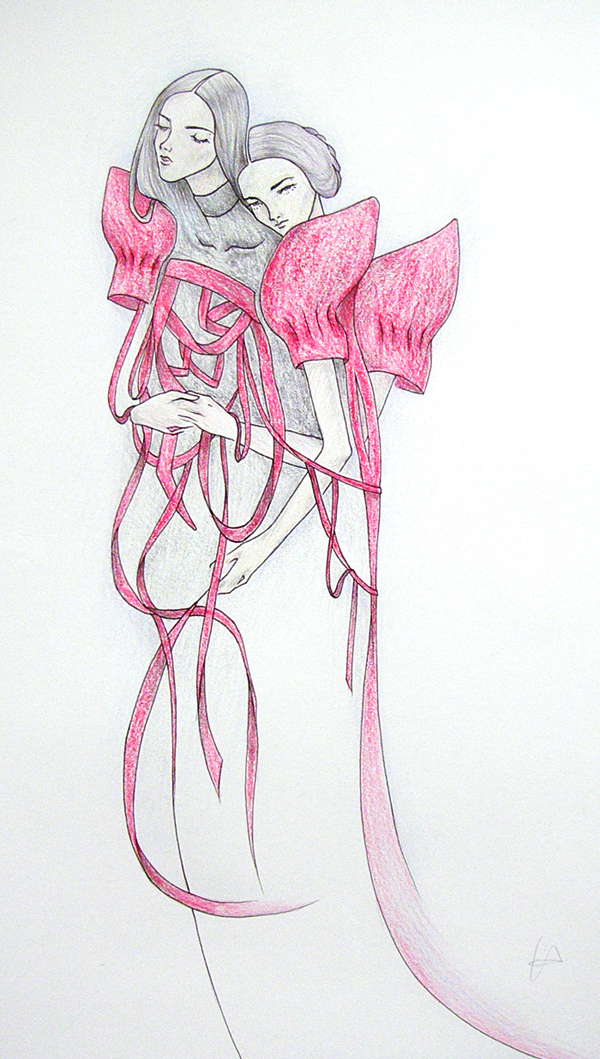 Lauren Kovin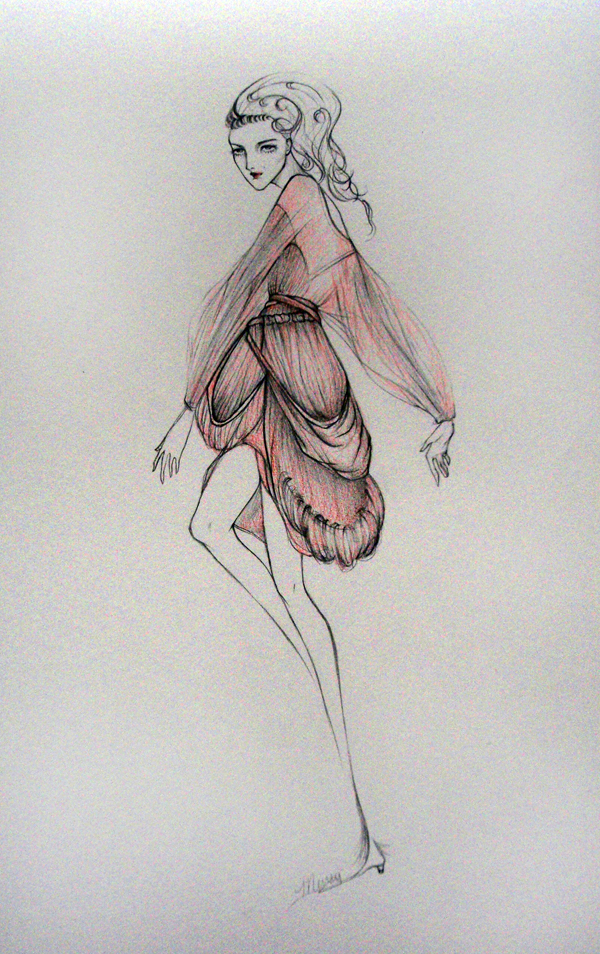 Nylon is CYMK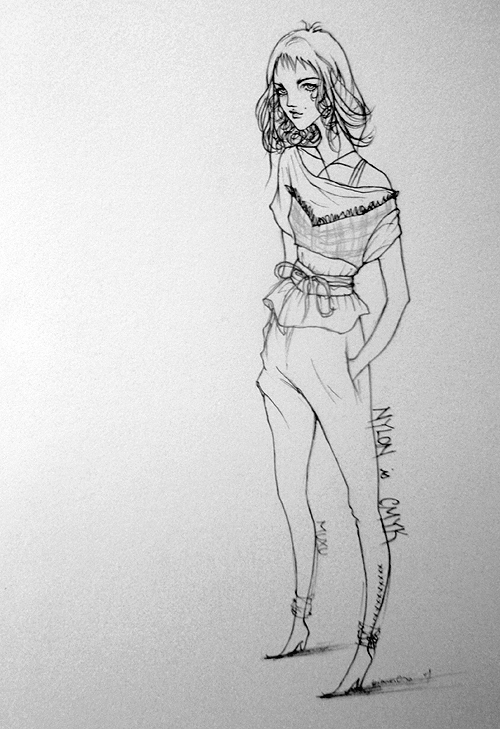 Click here to see more of her work
Tags: art, drawing, fashion illustration, shoes, spotlight
One Response to "Illustrator Spotlight: Muxu"
Leave a Reply
You must be logged in to post a comment.