Spring '09 Couture: Armani Prive
There are some painfully fugly looks on the Armani Prive Couture runway for Spring… but, since in 2009 your Priestess is commited to focusing only on the positive, we'll just have a peek at what was good.
Of course there was the expected hyper-tailored blazers with seams so sharp they could cut a Christmas ham, but then there was the occasional relatively liquid piece. Trust me, this was the best of those.
Continue for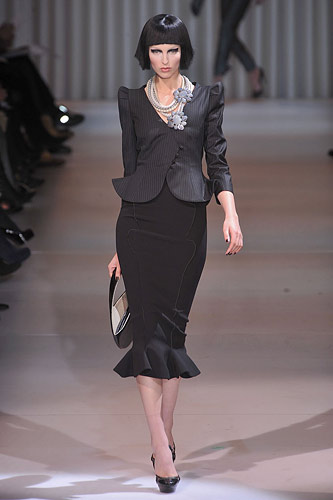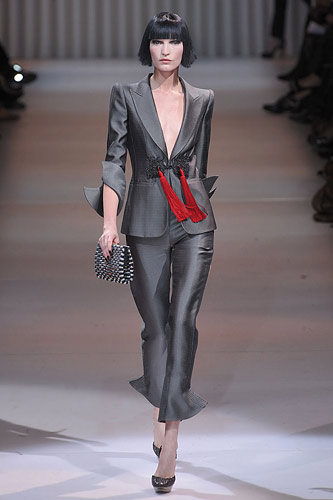 Tags: armani prive, Couture, fashion, giorgio armani, Runway, Spring
Leave a Reply
You must be logged in to post a comment.