Spring 2009 Couture: Christian Dior
It's a rare occasion that I start a runway post with the designer. But it is the great Galliano. Usually it's his over the top drama that I love so much, but this season, I'm in awe the understated cuts.
A dress like this could make me want to get married… for a day.
See the highlights in a perfect little red, white & black package when you click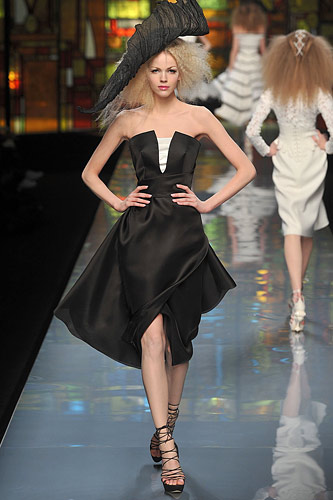 Tags: christian dior, Couture, fashion, john galliano, Runway, Spring
Leave a Reply
You must be logged in to post a comment.