Spring '09 Couture: Jean Paul Gaultier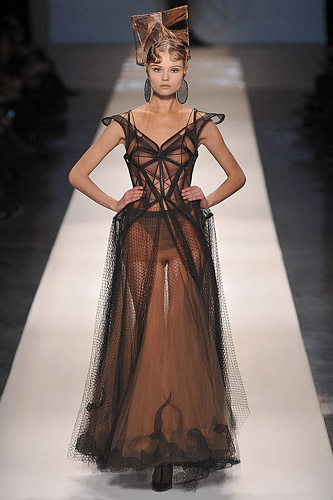 Yes. This is the kind of fashion makes you catch your breath mid draw and want to kneel in reverence. Just look at the exquisite detail on the bodices. If only I could collect such art. And yet, there's not a single piece here I would ever dream of wearing. Still, Valentino is vying the the Cult favorite collection among the Spring '09 Couture.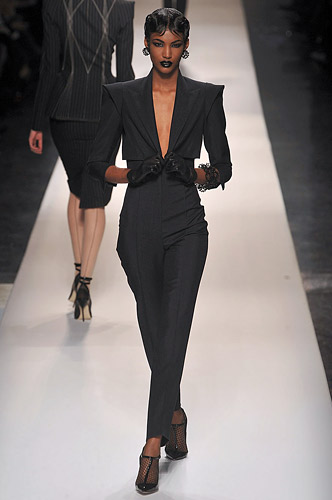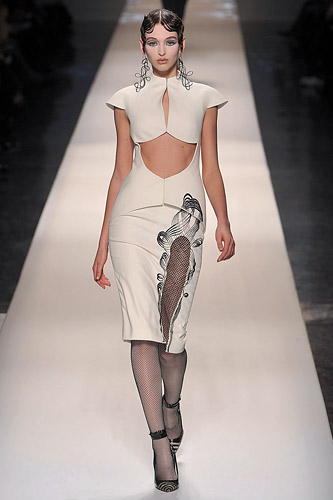 photos: nymag.com
Tags: art, Couture, cult favorites, divine, fashion show, jean paul gaultier, Runway, Spring
Leave a Reply
You must be logged in to post a comment.