Atlanta Style: Sugarhill Saturday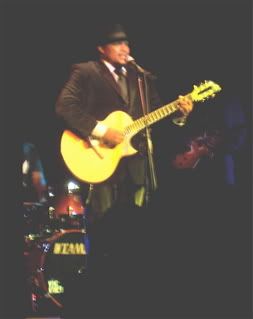 I went to Sugarhill in the Underground to see soul-singers Heston (pictured here with guitar) and Conya Doss. Sugarhill is a decent live music venue, with great sound, an intimate setting, and a laid-back crowd.
Heston and drummer.
Notable: Atlanta soul patrons keep it nice and hydrated. The hottest accessory of the night was a bottled water.
Jodine of Jodine's Corner.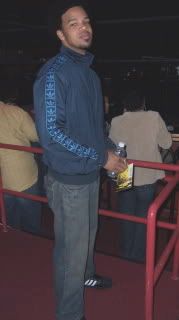 Tags: atlanta, fashion, soul music, heston, conya doss, sugarhill, bottled water, jodine's corner
Powered by Qumana
Leave a Reply
You must be logged in to post a comment.