It Begins…
Lo! I'd like to welcome my very first Cult member, Iceworm. This painter/scultor/writer has proven himself worthy with his consumate artistry and stellar taste and style.
Check out his gallery at www.75mixedmedium.com (brick and mortar in Atlanta's Castleberry art district) and his blog at 75mixedmedium.blogspot.com.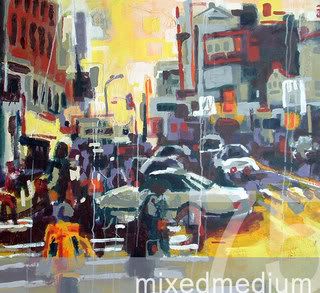 ***
Are YOU a cult member? Could be. Do you have an acute eye for art, style, music, or social scenes? Do you relish the written word and eager dole out your opinions to the World Wide Web on a regular basis? If so, then YOU just might be one of us. Members of the FashionCult are irreverent in their perspective of pop culture, so reader/viewer beware! We have high standards and enforce them with alacrity.
Stay tuned. The Cult is growing…
Tags: fashion, style, cult members, art
One Response to "It Begins…"
Leave a Reply
You must be logged in to post a comment.