Guilty Pleasure: Online Dress Up Games
It all began when I was entertaining my nieces one day. Tired of being a human jungle gym, but not being the kind to just plop kids down in front of the television, I sat them in front of the computer. Much better, right?. When the youngest (she's four) got her turn I sat down to help her. Turns out she didn't even need my help. I sat there with her anyway, actually enjoying the little game where you get to choose your character's hair, makeup, and wardrobe. Forget the four-year old, I wanted to play by myself!
I don't recall which game it was, but is was something like the one at Claires.com, called Getting Ready. Cute, but definitely made for those still in the stage that's obsessed with all things princess and pony.
When I went searching for a more grown up version of the online dress up game I found that, apparently, not all women grow out of the princess fairytale. Vera Wang is using a dress up game to market her new fragrance.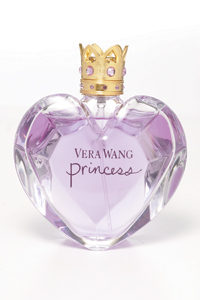 Unlike the children's game, though, you don't get to choose the complexion or hair color of your character at thePrincess Beauty website. There's just one silly socialite, with a really limited wardrobe. Hmmm… still like the children's game better.
There's a more down to earth version of the dress up game at DressErin.com, a site where you pick from the wardrobe of a real woman named Erin.

Unfortunately, it's a little too real. Erin's a school teacher in Virginia and… well, it shows. Her wardrobe is utterly boring.
My Virtual Model has lotsa potential. You get to choose the race, hairstyle, sex and bodytype of the model your dressing. It's not quite fun yet though, the clothing selection being limited. This one requires account signup, but it's free.
Here's a few more:
The Republic
pros: play with boy dolls too. con: no accessories!
Nordstrom BP
Very cute, but wish the selection was larger (as usual), and no accessories again! The default model is a cute black girl with natural hair. Hooray for brown girls!
Elle Girl Catwalk
Create your own fashion show!
I-Dressup.com
A smorgesbord of frivolous fashion games, including a few that use couture clothing.
Levi's LadyStyle
Get dressed in Levi jeans and tops then choose your hair and makeup.
Tags: online games, play dress up, vera wang, fashion, shopping
Powered by Qumana
7 Responses to "Guilty Pleasure: Online Dress Up Games"
Leave a Reply
You must be logged in to post a comment.