Friday the 13th
I'm a firm believer in the unknown; i.e. our human inability to know the how and why of everything. Still, I've never understood the whole Friday the 13th is bad luck thing. I'm biased though, I suppose. Friday is my power day.
So in honor of my favorite day of the week, I thought I'd treat us all to a little eye candy – fresh from the runways!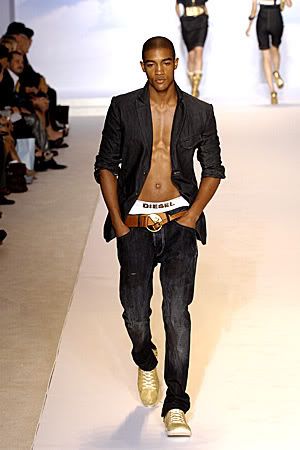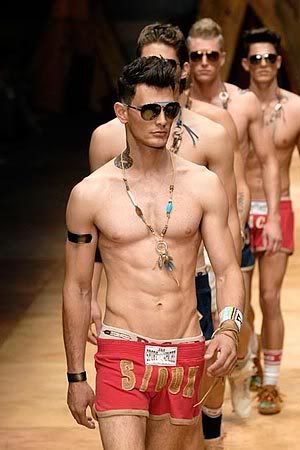 I wish the runway wasn't so damned clean-shaven. Kudos to this guy for keeping it scruffy.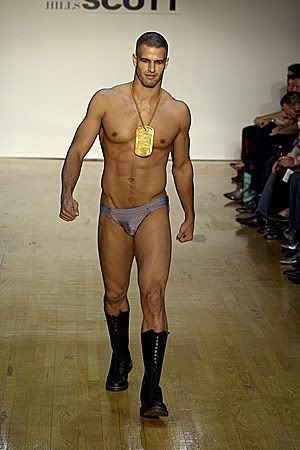 And, like any good meal, we save the best for last. yummy

Tags: men's swimwear, friday the 13th, superstition, eye candy, male models, fashion
Powered by Qumana
Leave a Reply
You must be logged in to post a comment.