Is that a Gordon Gartrell? Nope, It's Just V&R

When I saw the excessive, lopsided, and over-sized cuffs on the Viktor & Rolf runway they struck a chord somewhere deep in my nostalgia centers, and I started craving candy corn and Treehouse of Horror episodes (might be the weather, too). Then it hit me: "It's tucked into my socks!" The wonky collars and cuffs look strikingly like the failed Gorden Gartrell knock-off made by Denise Huxtable for her younger brother Theo on a 1984 episode of "The Cosby Show." A classic moment of an epic series. Watch the episode below.
I love that the resolution of the story is that Theo's friends prefer the artsy, avant garde appeal of his homemade shirt over the flash of the designer label. Hopefully, though, they grew up to fuse that perspective with an appreciate for quality materials and craftsmanship. Amsterdam-based label Viktor & Rolf is the embodiment of this ideal and while there are wild looks in the Spring 2011 collection that indulge the artistic urges of designers Viktor Horsting and Rolf Snoeren, there are also several very smart, buyable pieces that even a safe fashion-lover might try.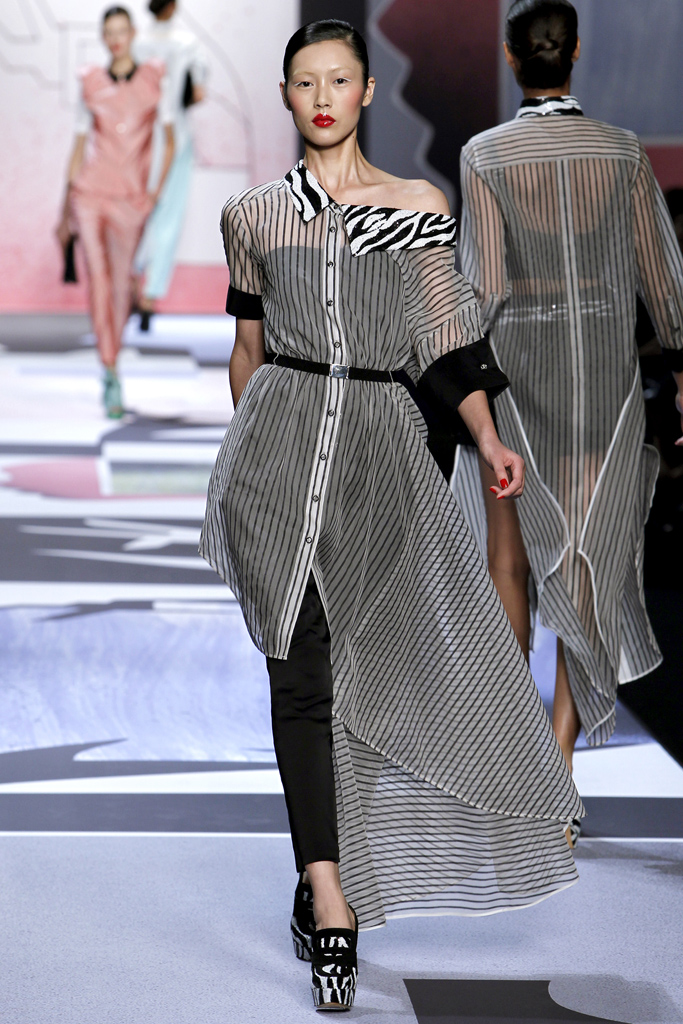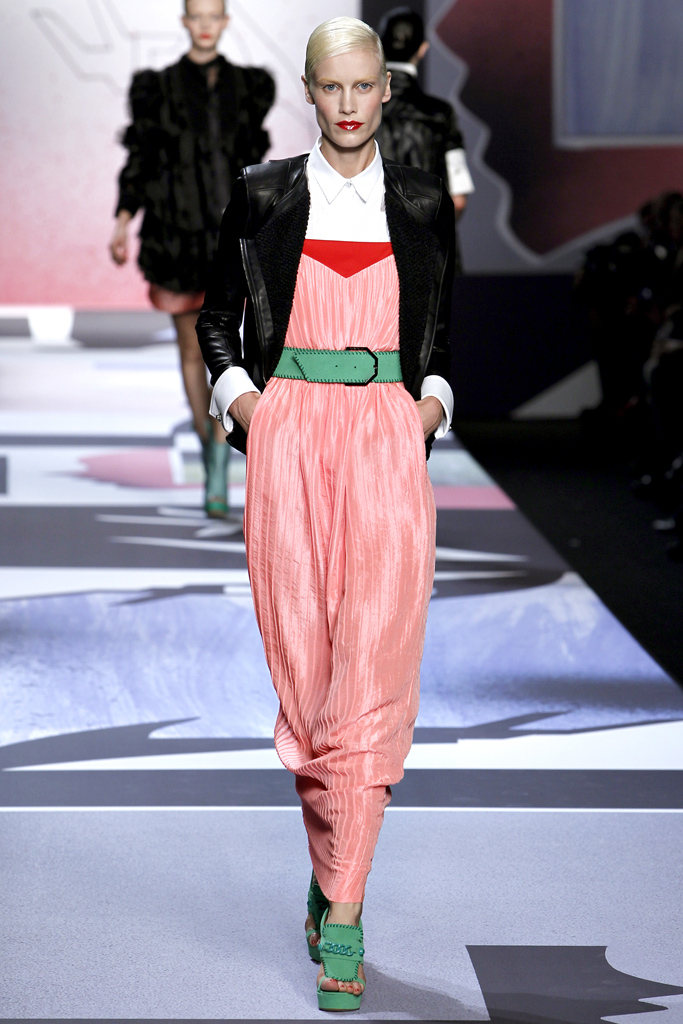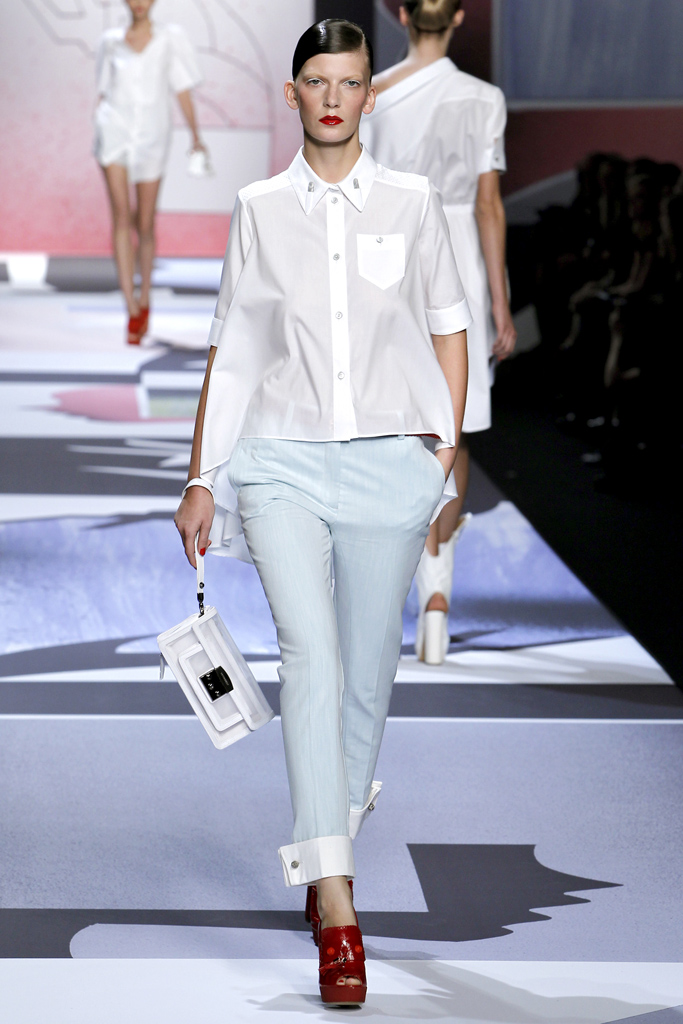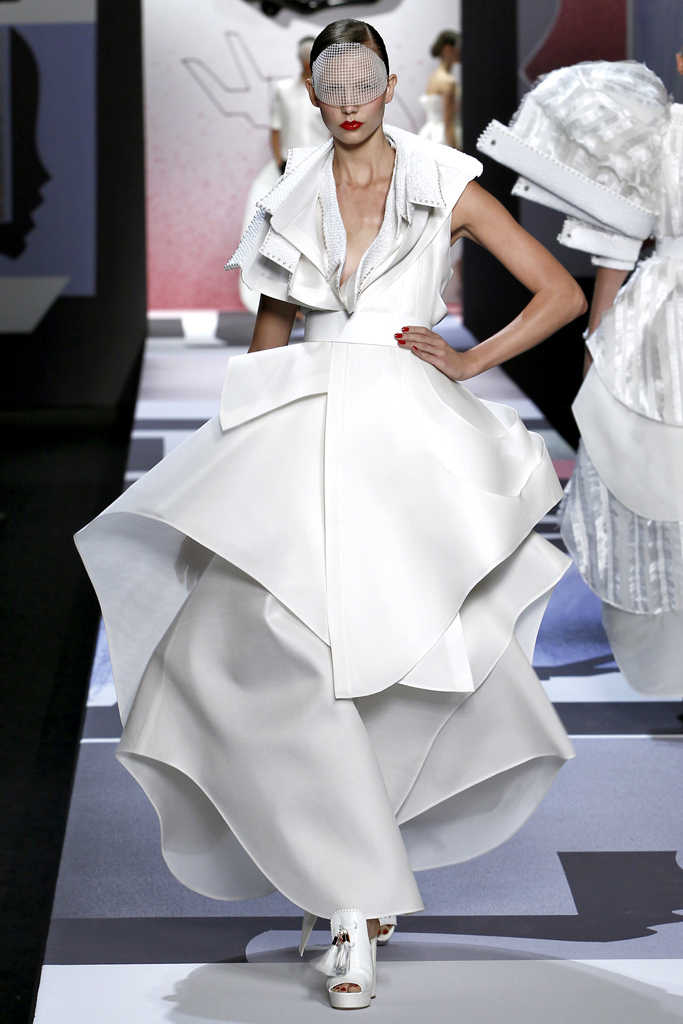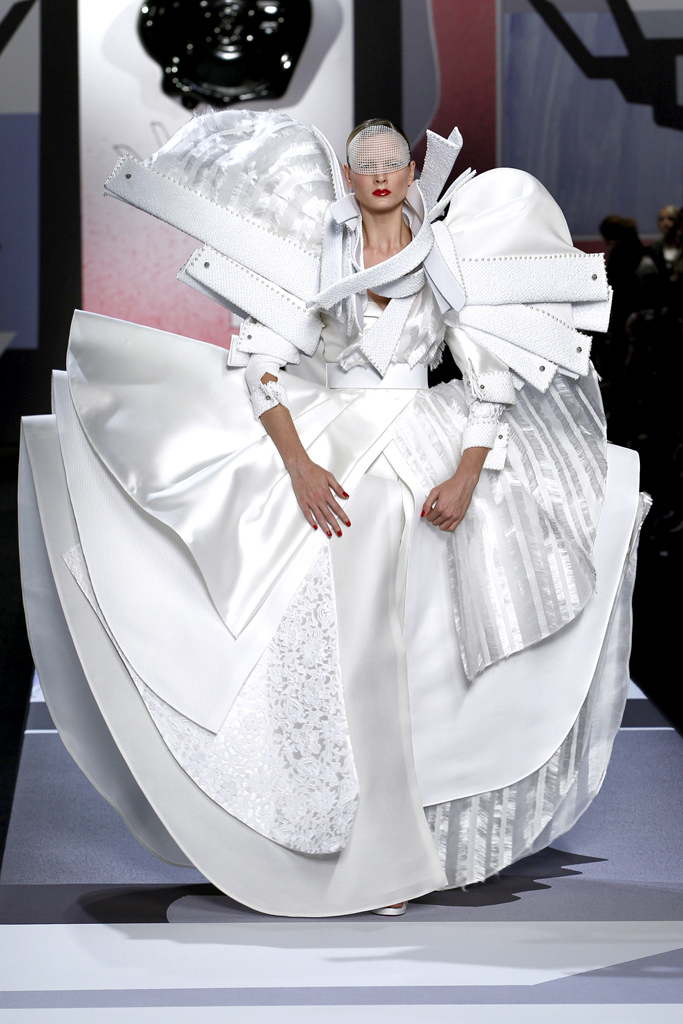 photos: Viciously Sweet, YOUR MOTHER SHOULD KNOW
Tags: pfw, Spring, tv, video, viktor & rolf
2 Responses to "Is that a Gordon Gartrell? Nope, It's Just V&R"
Leave a Reply
You must be logged in to post a comment.