Suno at Matches Next Spring?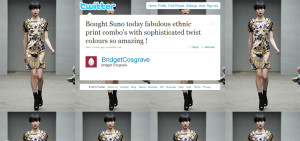 Max Osterweis started Suno in 2008 after years of visiting Kenya and collecting textiles from the east African country. He later teamed with Erin Beatty to design collections in New York City and employ Kenyan artisans to produce the clothing, which is as of Fall 2010 was exclusively available in the U.S. The A/W 2010 collection included a great selection of dresses and jackets, but an online search of where to buy the brand produced just a smattering of items at Barney's, Otte NY, and Opening Ceremony.
The label's showing at New York Fashion Week this past Saturday, however, may have completely changed the scope of availability for the burgeoning company. According to an off-the-cuff tweet by Matches
Fashion Director Bridget Cosgrove, the London-based fashion guidepost will stock pieces from the Spring/Summer 2011 collection. Cosgrove praised the "fabulous ethnic print combo's with sophisticated twist colours" and womenswear buyer Georgina Gainza echoed the applause, calling the line "the new Dries." If she means Dries van Noten, as I assume, that's a pretty mighty compliment.
It will be interesting to see what ends up on the shelves (or the e-shelves for those of us with an ocean or so between us and London). See some of my favorites from the collection above and below.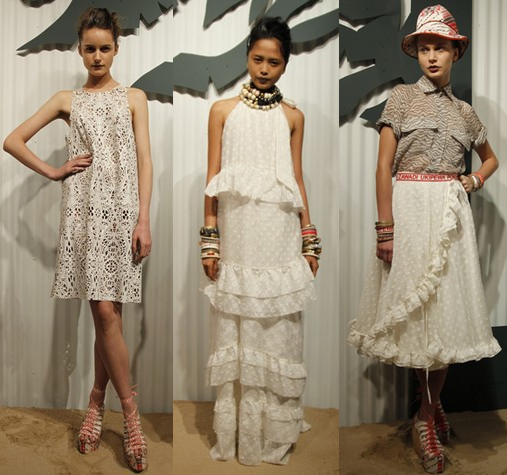 via @BridgetCosgrove & @GeorginaGainza
photos: wwd.com
One Response to "Suno at Matches Next Spring?"
Leave a Reply
You must be logged in to post a comment.