Fern Says: You Don't Have to be a Twig to do Sheer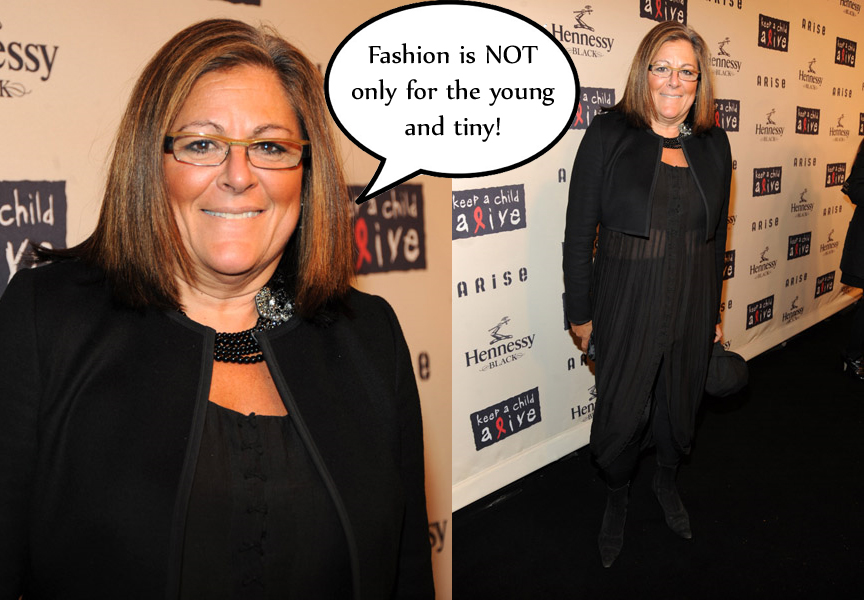 Fern Mallis is one of the biggest of all wigs in the fashion industry. She is most known for being the creator of Fashion Week, but she is also VP of marking and fashion for IMG (International Management Group). The 41-year-old is always well-dressed, but often in that appropriate-for-her-age sort of way. So I was pleasantly surprised to see her sporting one if the hottest trends of the moment – sheer. I'm a big advocate for the notion that fashion is for everyone, not just the narrow and nubile. But if you can't take my word for it, certainly Mallis is enough of an authority.
Fern Mallis is seen on the red(black) carpet for the Keep a Child Alive Black Ball held in New York City last evening. See more from the event at Scene in the City.
Tags: fern mallis, philanthropy, Trends
Leave a Reply
You must be logged in to post a comment.