Trend Report: Lace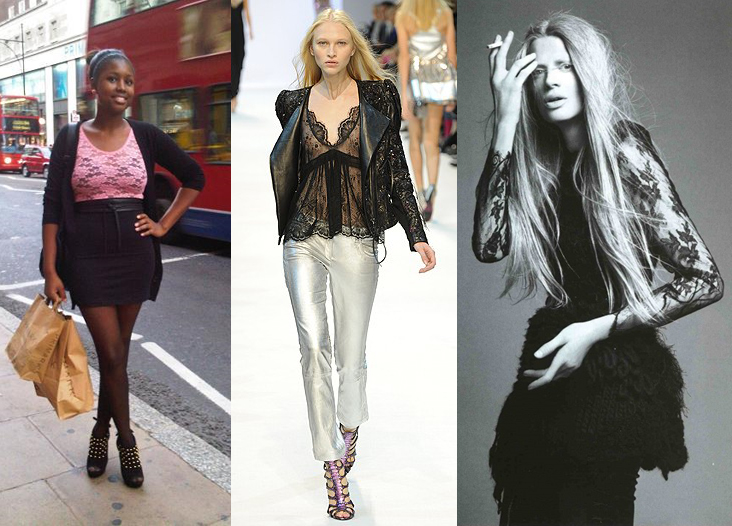 (L to R) –From street style: blogger at TrendyGourmandise.Blogspot.com, to the runway: Barbara Bui Spring 2010, to magazine pages:Kristen McMenamy by David Sims for Vogue Paris, Oct 09…
Lace made is big entrance for Fall 2009, but the Spring 2010 saw it surge in a big way. This risque, yet feminine trend is going to stick around for a while.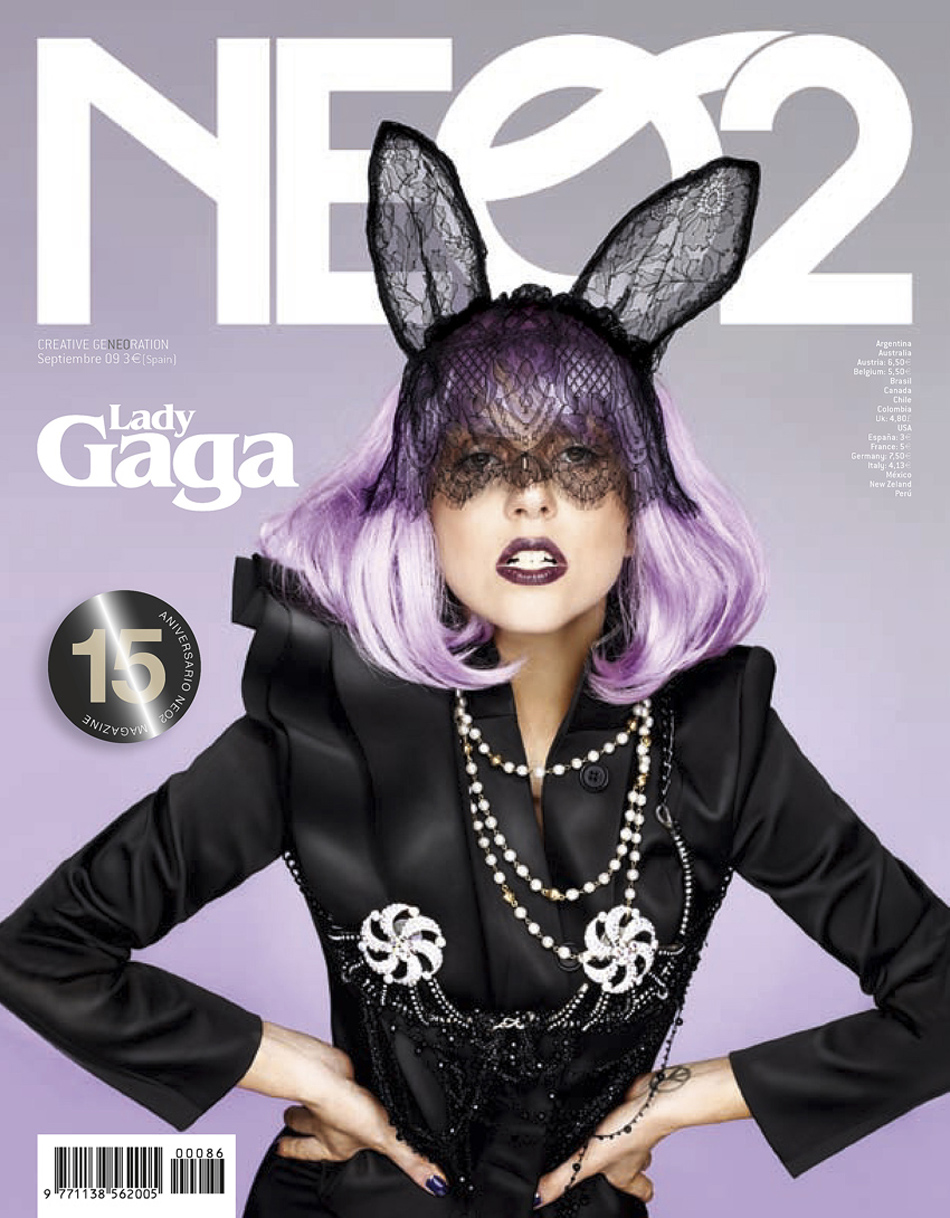 These cheeky ears by Maison Michel have been seen on Lady Gaga, the Olsen twins wore some on the red carpet, and Diane Krueger wore then for the October 2009 issue of Vogue Paris. But you can get your own lace ears without blowing hardly any cash on the ultra-trendy item. See the great DIY instructions at style blog Behind the Seams
Lace on the Spring 2010 Runways: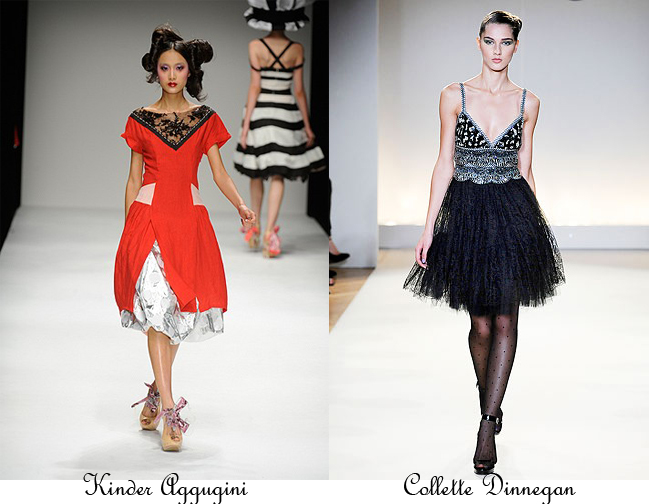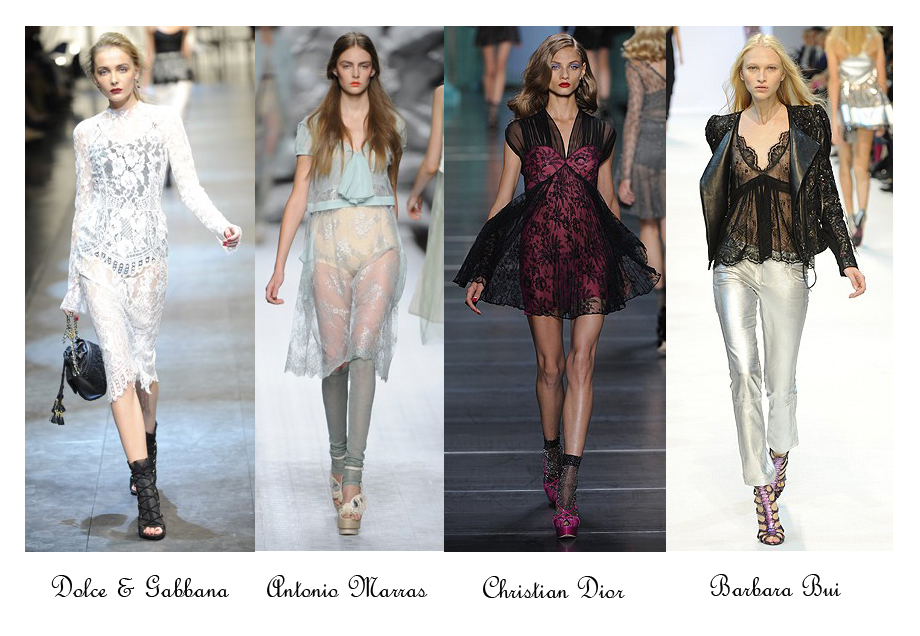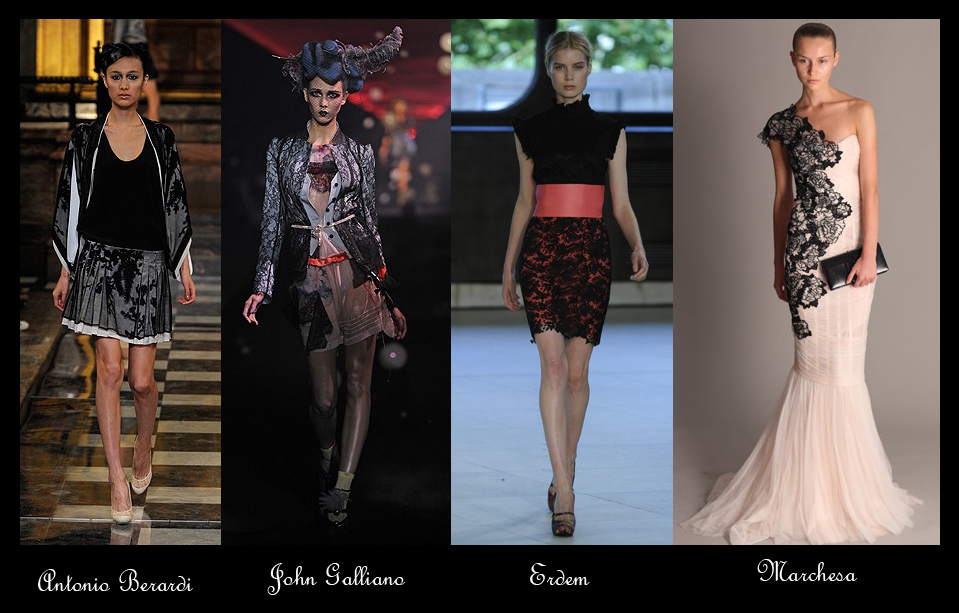 Want more on Spring 2010 runway trends? Click HERE to register for an in-depth Webinar by Stylesight.com, sponsored by WWD.com.
One Response to "Trend Report: Lace"
Leave a Reply
You must be logged in to post a comment.