Mark Fast Celebrates Diversity (of Size) – LFW Spring 2010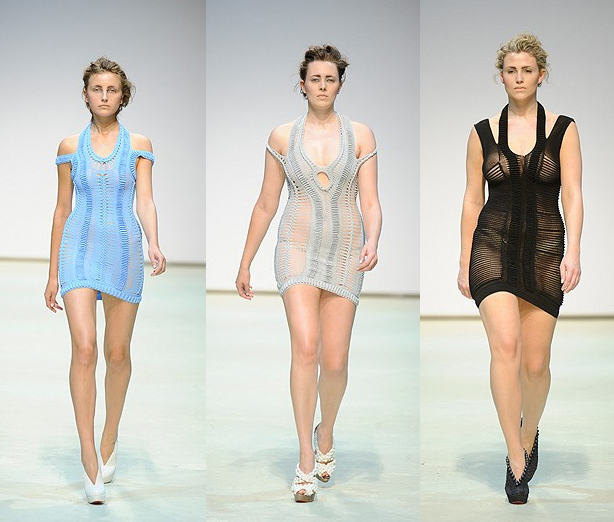 Every few years there's a bit of buzz around the fashion industry about the lack of minorities on the runway. And it's true that fashion models that reflect the going Western standard of beauty fare better in their careers… but I can't help but think that's the least of the fashion world's ills. The bigger issue: WEIGHT. The fact is if you want diversity on the runway, you need to present diversity of size. And frankly I think it's in the industry's best interest to move in this direction. Fashion has become very, well, fashionable, but people still regard high variety as frivolous and even irrelevant at times. I think this could change if more people could relate to the runway. That's why I'm giving a big round of Cult applause to designer Mark Fast for present his Spring 2010 collection with some average-sized models in the mix.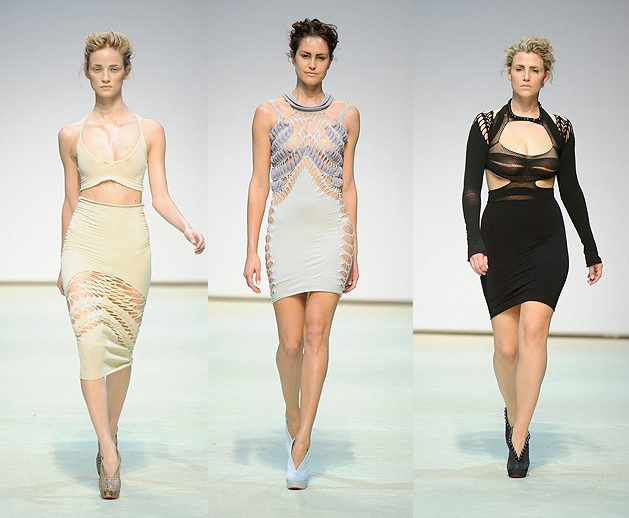 And what's more the models were not draped in yards of fabric to hide their lovely natural curves. On the contrary, the clothes were extremely body conscious. And it wasn't gimmicky. It was simply here are some great clothes on some great-looking girls. Period. In addition the "standard" models, though thin, were not emaciated but very healthy looking. Now… if only Fast could have sprinkled in some melanin 😉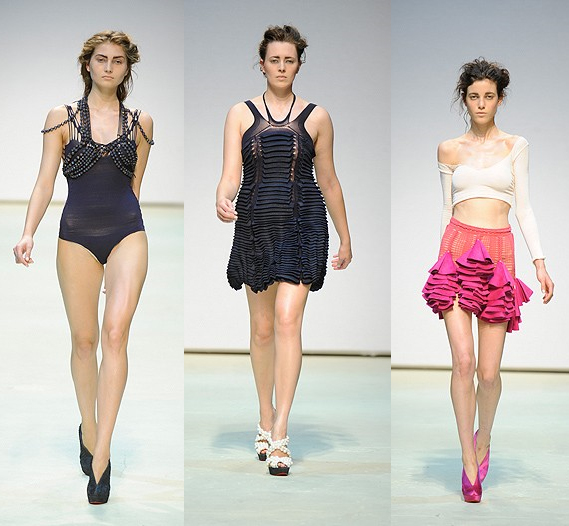 photos: wwd.com
Tags: diversity, fashion and weight, lfw, mark fast, plus size, real women, weight
One Response to "Mark Fast Celebrates Diversity (of Size) – LFW Spring 2010"
Leave a Reply
You must be logged in to post a comment.