Finally! REAL Live Street Style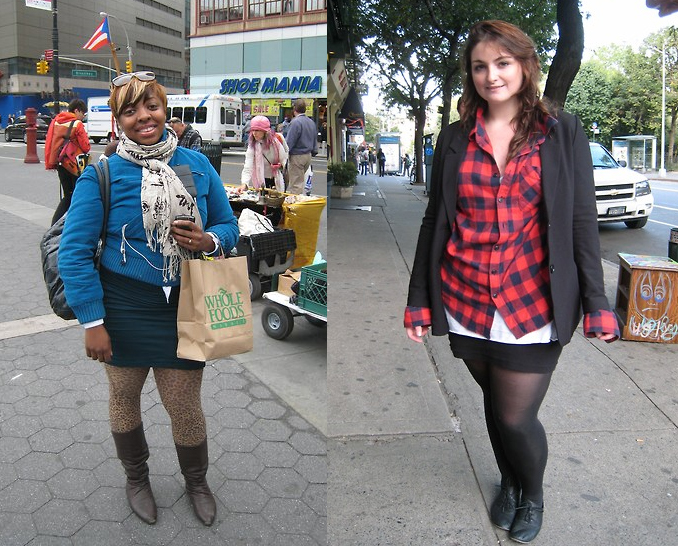 I love looking at street style blogs and on occasion I snap a pic myself. But I've notice that generally all the subjects captured look like they could fit a showroom sample size (I'm guilty, too). Certainly street style photogs can't think that cuteness only comes from skinny chicks… can they?
Apparently, there's at least one out there that doesn't. Meet The Manhattan Project – a blog featuring smart street style worn by average-sized people. The blog is fairly new, so the library is still pretty small. See a couple faves above.
While it's pleasing to see this blog in action, I'm afraid it's not exactly progress. Segregation rarely is (if ever). What I'd prefer to see is street style blogger published subjects of all sizes. Hmm.. what's that saying? "Be the change you want to see…" or something like that.
Tags: curvy, fashion and weight, real women, Street Style, weight
Leave a Reply
You must be logged in to post a comment.