An Issue of Size… V Magazine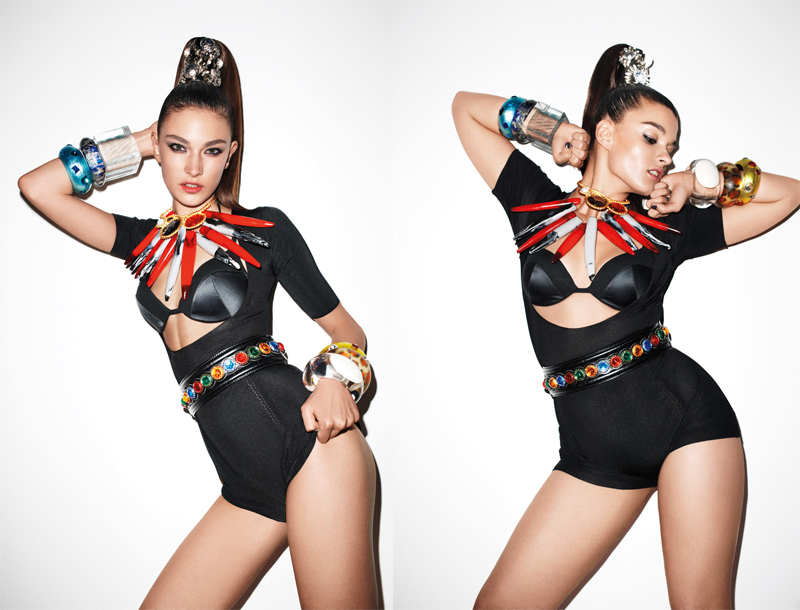 V Magazine's "Size Issue" hits the newstands January 14, 2010. Judging from the preview (courtesy of Models.com), the magazine will face the size-ist realities of fashion head on… but with polite preservation of the status quo. Is it just me or has Crystal Renn shaved off a pound or ten? Seems like cheating…
In the photos you see here "plus sized" model Renn is juxtapose a model of standard size (i.e. skinny). The two wear identical outfits to show how thick body compares to a thin one in the same get up. Depending on what side of the fence you're on, you can use these to argue your point: "women with meat on there bones are sexier and more beautiful," or "clothes look better on women with slight figures," or "they both look great and there should be diversity of size in fashion," or WHATEVER.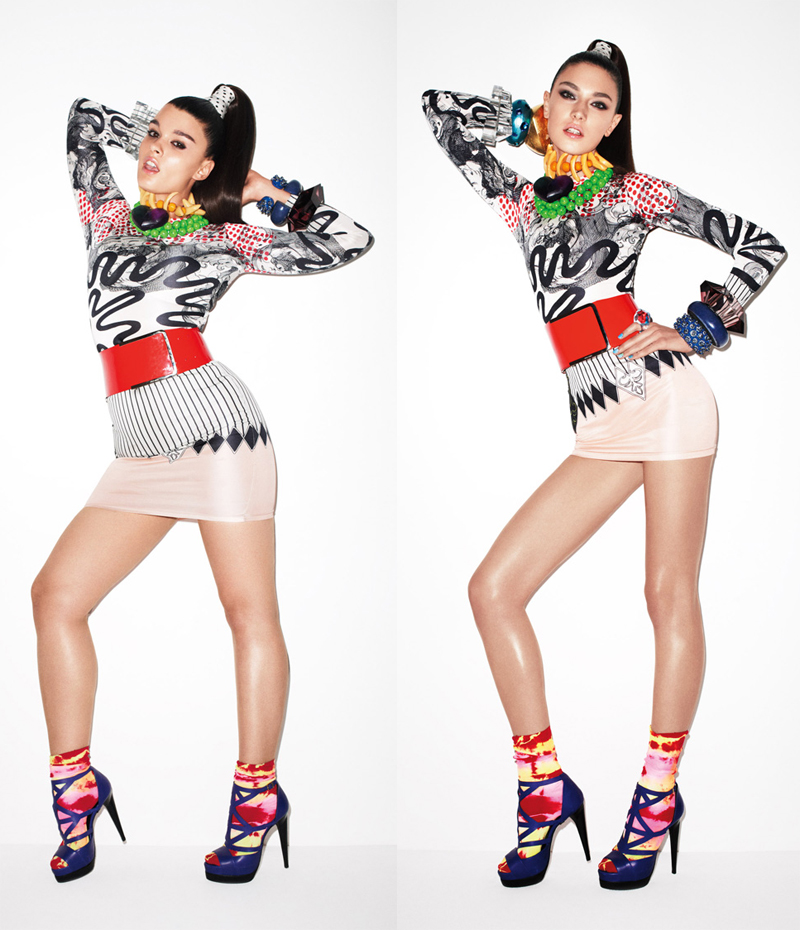 Photog: Terry Richardson
Stylist: Mel Ottenberg
MUA: Frank B (The Wall Group)
Hair Stylist: Peter Gray for Cutler Salong and Redken
Models: Jacquelyn Jablonski and Crystal Renn (Ford NY)

Source: V Magazine via Models.com
Tags: crystal renn, fashion and weight, plus size, weight, weight loss
3 Responses to "An Issue of Size… V Magazine"
Leave a Reply
You must be logged in to post a comment.