Award Show Wrap-Up: MTV VMAs & The Primetime Emmys
Celebrities tend to play it safe at a show as big as the Primetime Emmys. Style critics await the red carpet, eager to rip on the smallest missteps in hair, makeup or dress. Some even refer to the event as the "Superbowl of fashion." Hmm… I wouldn't go that far, but it is fun to see the stars put on their shine.
Katherine Heigl

There was a lot of red on the carpet last night, but Heidi Klum's had the sharpest edge. The dress has some funky angles, but Klum wears it with ease.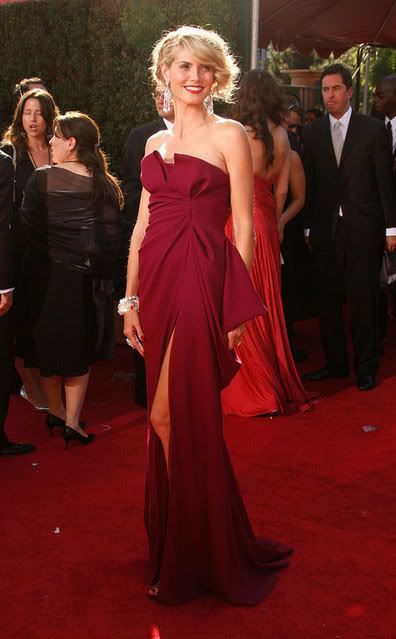 Becky Newton was on a few worst-dressed lists, but I love it. The dress is extreme but she was smart to keep the accessories minimal. Very pretty.

Jamie-Lynn Sigler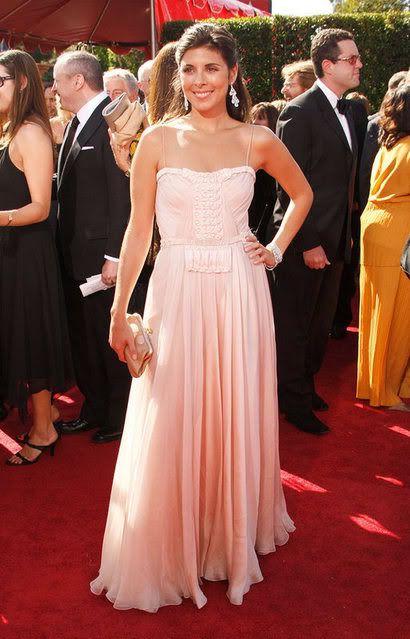 Sarah Chalke

You'd think an award show like the VMAs would be the perfect place for celebs for show out with their fashion. Unfortunately, such rare occurences were even few and farther this year – and in Vegas, no less! There were only a couple even worth mention.
Rihanna continues to impress with her new, edgier style. Thank goodness they let her break away from the Beyonce-clone look they had her in when she broke onto the scene. Whether it was her idea or strategy from The Team, it's working.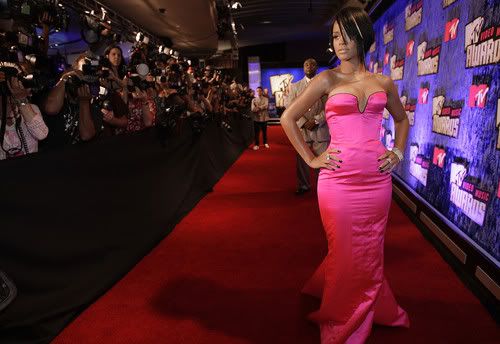 Alicia Keys look a bit plastic in this shot, but I love the dress and that dramatically long braid (can't see it, but trust me, it's there).

TI? TIP? I don't know and don't really care. This man cleans up nice.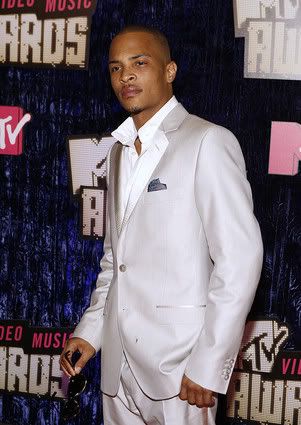 Dig the Peter, Bjorn and John bags… not sure about those. And they are a bit casual for an award show, but still pretty chic.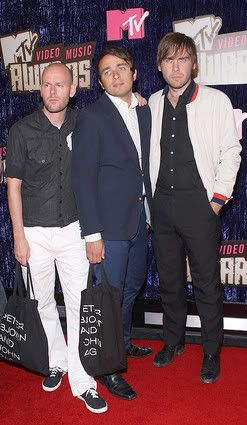 Tags: award shows, red carpet, celebrity style, fashion, mtv, vmas, katherine heigl, heidi klum, alicia keys, t.i.
Powered by Qumana
Leave a Reply
You must be logged in to post a comment.