Spring 08: Milan!!!
Yes, I know I skipped London (most of it was a bore), but I haven't the patience to cover it before getting on the Milan (The Cult's favorite fashion city).
Bluemarine was a pzchofrenic monster of collection with an odd mishmash of lace, sequins, sportswear, ugly ugly florals, and dayglo color. Still, there a few worthy standouts.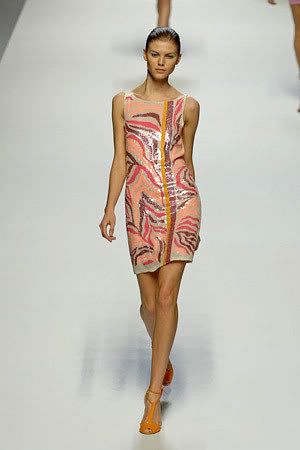 I like this look, but the model's body looks awful in it.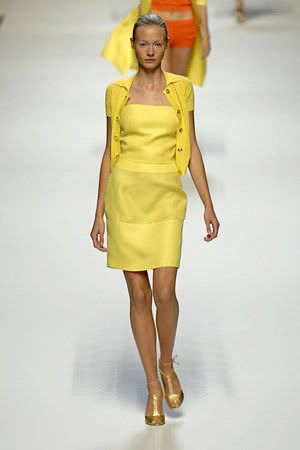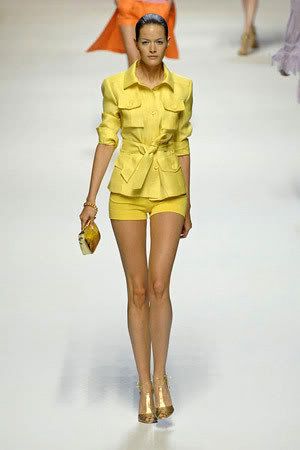 Byblos: Faeries in powersuits. As a whole, one of my favorite collections.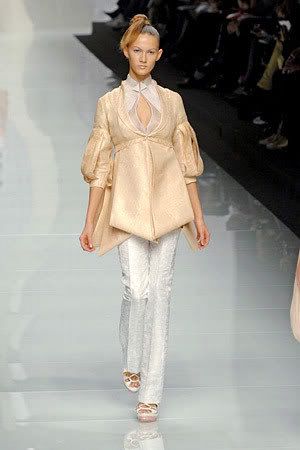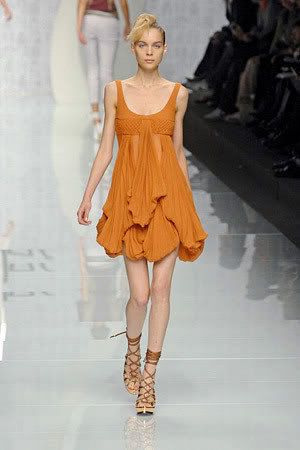 Etro. Many collections this se
asons have gone wild with color and pattern mixing, to varying degrees of success. Some have got an artsy funk appeal, some are kinda crazy rave cool, some are just ugly. Etro achieves a bit of artsy crunch, but is still chic. Eighty likes.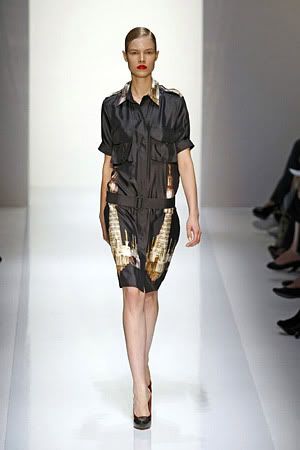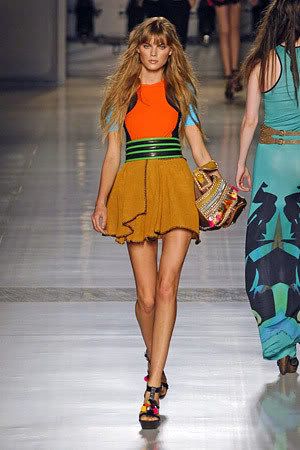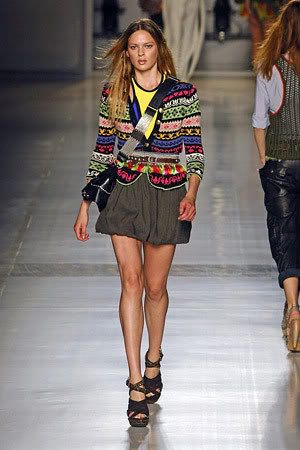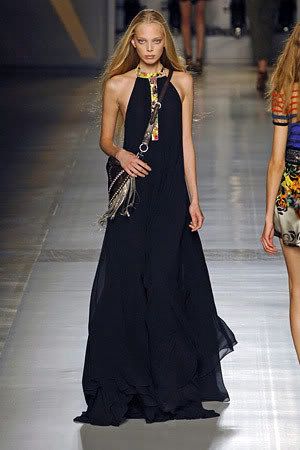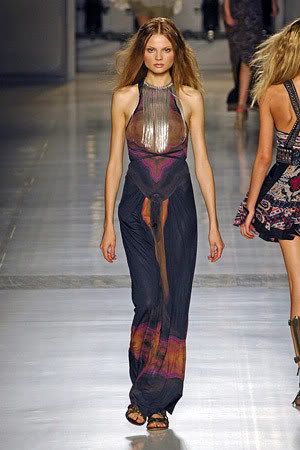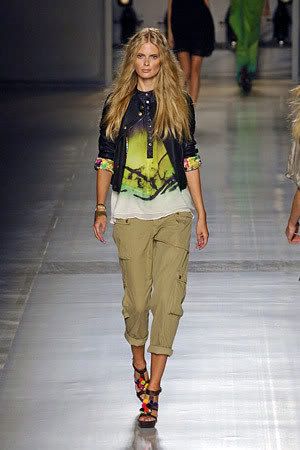 More to come…
Tags: fashion, style, milan, fashion week, spring 2008, runway shows, bluemarine, etro, 6267, bottega veneta, byblos, costume national, daks by giles deacon
Powered by Qumana
2 Responses to "Spring 08: Milan!!!"
Leave a Reply
You must be logged in to post a comment.