Project Runway 3: The Final Countdown
If you kept up with New York fashion week this year, then you were spared any nail-biting suspense about which of the remaining PR finalists would make it to Bryant park. The non-surprise: all four, i.e. Uli, Michael, Jeffrey, and Laura were chosen to present a line at fashion week.
If, on the other hand, you haven't seen the less publicized goodies and want to wait for Bravo's finale in a couple weeks, go ahead and navigate away nnnnnow!
******
With the possibility of showing among the infamous tents, the designers were under pressure this week. What's more, they had to juggle the paradox of trying to surprise the judges while creating a signature look.
Ulrike Herzner

Uli responded well to the pressure and won the challenge with this rock-and-roll twist on her usual flowy prints.
She made sure to indulge in at least one quintessentially Uli dress her line,

but she proved once and for all for she's not a one note designer by showing some absolutely non-flowy, zero print designs.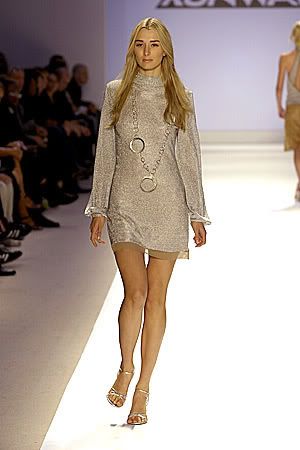 In the end, though, Uli was Uli – producing some very chic print dresses.

Michael Knight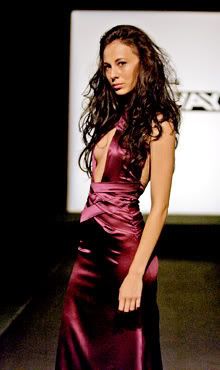 Speaking of one note, Michael disappointed with his "sexy, sultry, sensual" dress. No really, those are his words. He's been one of my favorites this season and I expected much more from him – if not from the design, then from the styling. This model looks a mess.
Fortunately, Michael took the judges' advice and leaned heavily on his sportswear expertise for his fashion week line.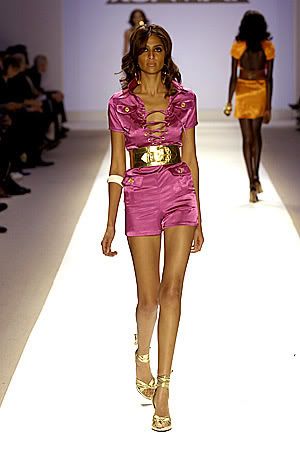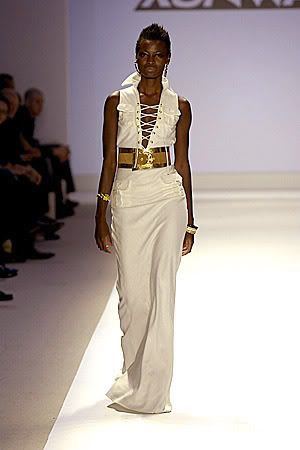 Still, he managed to glam it up for a look or two with decent results.

Jeffrey Sebelia

I think Jeffrey is a thorough asshole. Still, I can't deny that he is a talent and I think the judges were hard on his design this week. I'm not crazy about the color choice, but the silouette is super cute and I love the dragonflies on the skirt.
Turns out I really like the softer side of Jeffrey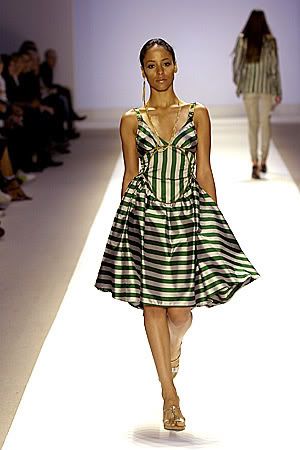 This one's adorable.

Laura Bennett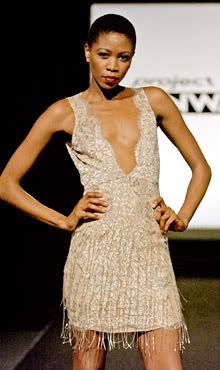 Laura has proven over and over that she's one of the best on the show as far as construction. This dress, however, is a huge bore.
The judges agreed that Laura's final challenge dress was nothing surprising, but the designer showed that she heard the messenge loud and clear in her line. She did signature Laura.

but she also managed to mix it up. This look is edgy, but still Laura.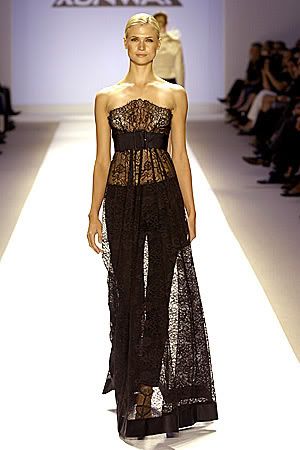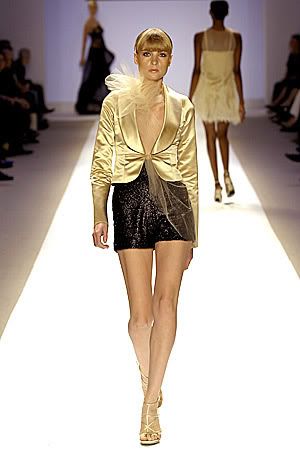 Tags: Project Runway, New York Fashion Week, Laura Bennett, Jeffrey Sebelia, Michael Knight, Ulrike Herzer
Powered by Qumana
2 Responses to "Project Runway 3: The Final Countdown"
Leave a Reply
You must be logged in to post a comment.