Fall 2006 Haute Couture Highlights
Lacroix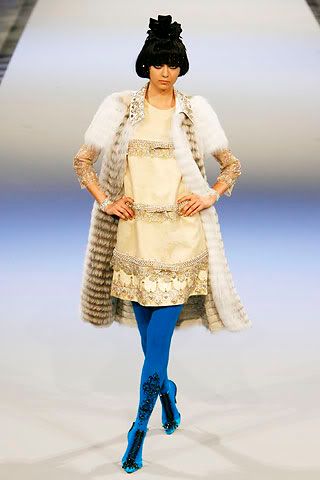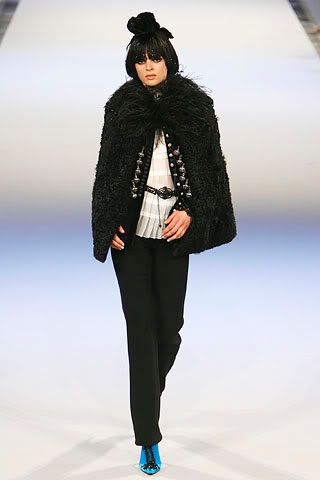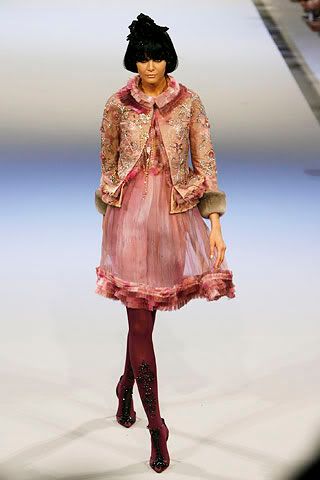 Several collections showed beautiful white dresses that are total fashion fantasy for brides-to-be. If it were me (and I was into the whole white dress tradition), my pick would easily be this exquisite Chanel dress and boots.
Tags: haute couture, high fashion, fall runway, fashion designers, chanel, valentino, lacroix, evening gowns, gaultier, armani
Leave a Reply
You must be logged in to post a comment.