Celine & the Case for Closet Continuity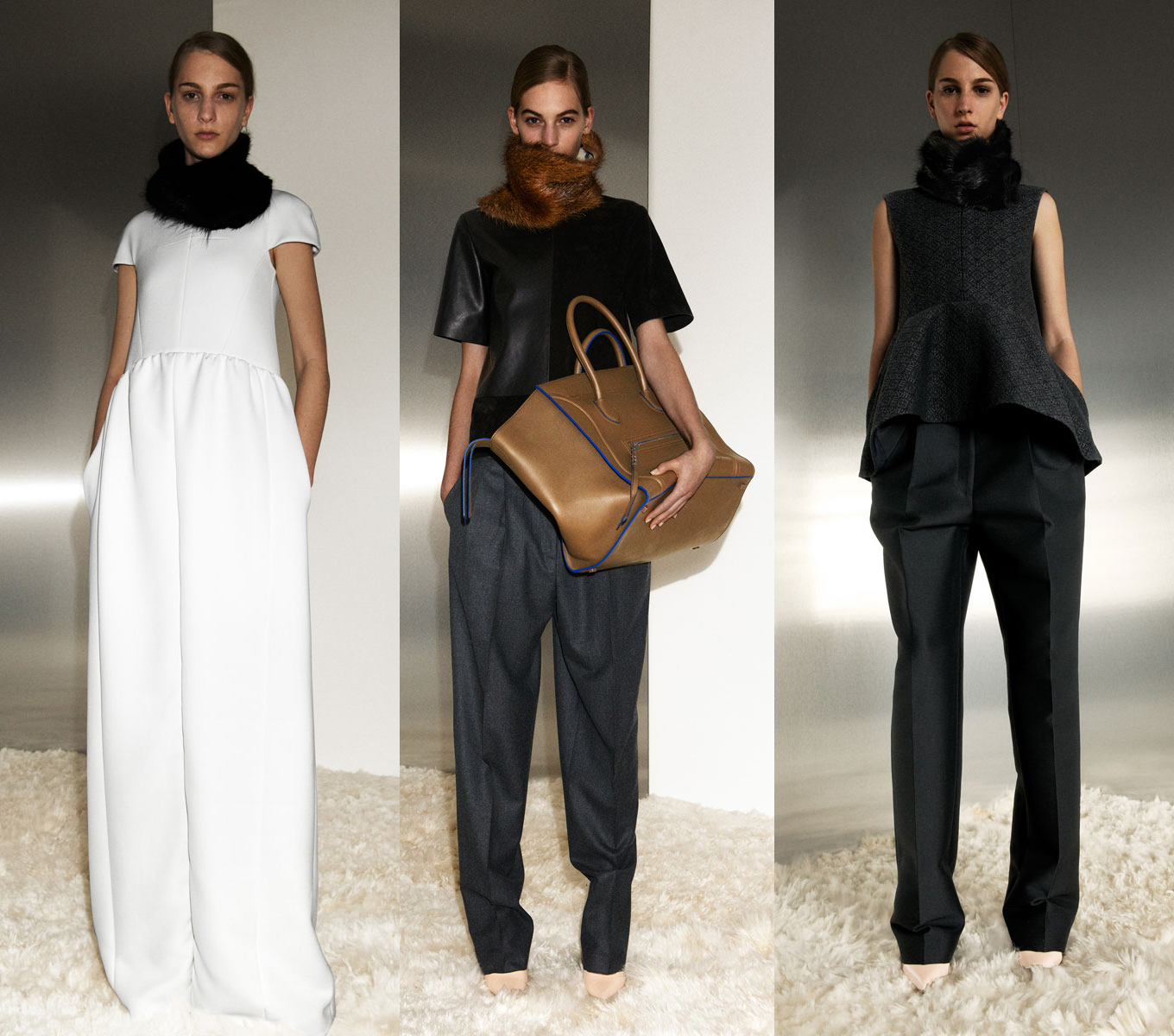 On behalf of their director Phoebe Philo, the PR team at Celine says the label's Pre-Fall 2012 collection is, simply, "a continuation of the Céline wardrobe." How refreshing!
Now I'm no stranger to being seized with inspiration after taking in an exceptional book, album, or landscape. So I understand when designers are moved to craft entire collections around their muse of the moment. But the whims of the artist-designer along with the industry's hamster wheel of a trend-driven calendar makes it such that fashionistas are constantly running to keep up with what's hot.
How many times have you seen some starlet wearing an item that was shown on the runway only days before? The culture is so warped that the "it" thing to do is to wear items two seasons in advance! It's a complete farce for the average consumer (though effective in keeping the aspirational tone amidst the industry's so-called democratization).
That's why I like to see labels producing and promoting continuity, rather than mad dashes and sharp turns with every new collection. Not only is it more genuine, it's conducive to being able to get your designer gear from the clearance rack with less worry that the -ista gang will snub you for being late… But then, who really cares what that pack thinks, anyway?
Tags: celine, phoebe philo, pre fall
Leave a Reply
You must be logged in to post a comment.