It's Like Mr. Rogers for Fashion Lovers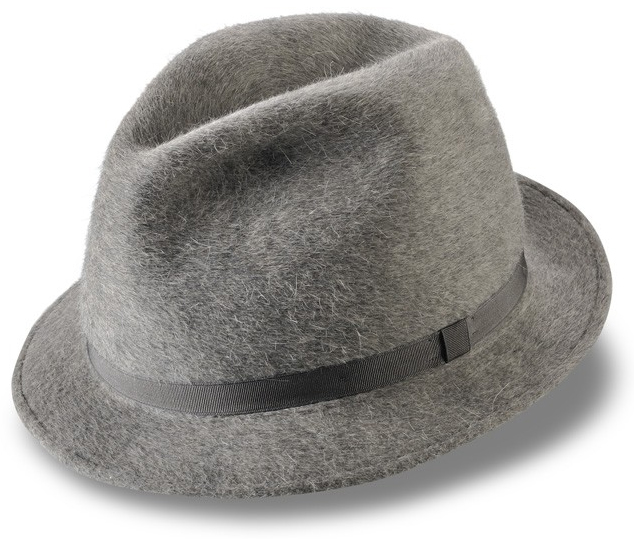 Spammers can be extremely obnoxious, but as someone who's had the task of improving SEO for clients I'm somewhat sympathic to the poor souls. If they post a comment that's completely unintelligble or links to something totally irrelevant, then surely their contribution is quick to hit the back of my e-trash can. Every now & then, however, a savvy (or sincere) poster comes along with an obvious SEO bid that's not just alright by me, it's welcome!
Such was the case when one "dorisclausen" posted a comment here that linked to a page on madaboutown.com. Unlike many of the spammers that try to hit up TFC this site is home to beautiful and quality fashion products, like the Belgian fur felt hat by Barbisio above. And even better, the link lead me to a page with a video of some Barbisio hats being made.
Barbisio from MAT media production on Vimeo.

In order to manufacture this artifact, Barbisio follows an multi-layered production process and employs the finest craftsmanship. It starts off with "the blowing" of hair such as "garenne", "clapier", "bcb", and "ou" among others. Then the "basters" sketch the shape of the cone. Next, there is the "fulling", performed mechanically or manually depending on the needs and characteristics of the felt you wish to obtain. The next step is the "dye", which is realized in a wide gradation of colours. Then there are the complex works of "shaping", "refinishing" and "finishing", which gives the felt its special feature. Finally there are the accurate works of "sealing" (with the application of moroccos, ribbons, linings, etc.), which leads to the final product.

Production: MAT and antoinedelaroche production © 2011
***
It's a delightful clip, which shows the care and craftsmanship that goes into making the very dapper hats. The Barbisio brand is clearly about classic quality & not trend-chasing – a characteristic that continues to rise on my priority list. Also, the video ultimately reminded me of being a kid again. Of all the '80s era children's shows Mister Rogers was a favorite because of his trips to factories to show how things are made. The Crayola crayon episode is an enduring classic. See it below.

3 Responses to "It's Like Mr. Rogers for Fashion Lovers"
Leave a Reply
You must be logged in to post a comment.