Cannes : Blue, White, & Red Fashion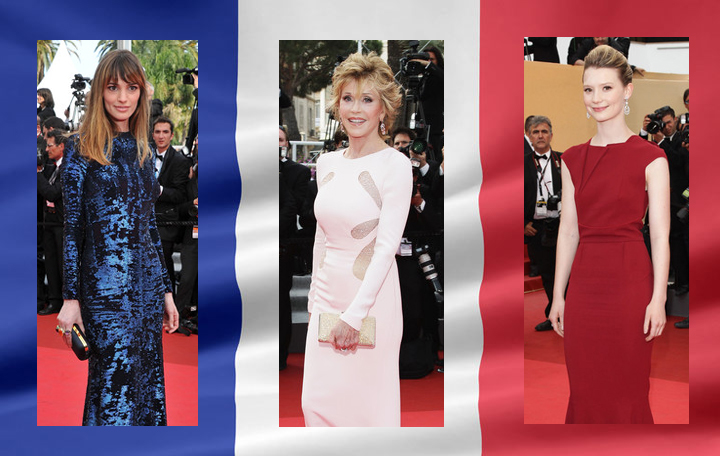 The 64th annual Cannes film festival is in full swing and besides the coveted Palm D'Or, the public is fixated on who will wear what on the red carpet. It's somewhat bizarre really – the way we common folk become mesmerized by the parade of the priviledged during one of their lavish occasions. There's the obvious draw of the beautiful fashion, beautiful people, and beautiful locale, but there seems to be something even more at work. The recent royal wedding was an extreme example of this. Even those, myself included, that professed to be uninterested and rolled their eyes at the frenzy couldn't help sneak a peek at what all the fuss what about. And after all, the coverage was nearly unavoidable. It's a fascinating system which we all perpetuate, and one rife with symbols and secrets hidden in plain sight.
As usual, it's the ladies that are the focus of the Cannes red carpets. Actresses pull off an all out glam-a-thon, as they attend the various ceremonies, premieres, and parties. A color pattern caught my eye this year, which reflects the flag of host country France. Blue gowns, white gowns, and red gowns are popping out among the rest, continuing trends from awards season 2011.
Above: Gaia Bermani Amaral in sequined blue Roberto Cavalli; Jane Fonda in white Emilio Pucci; Mia Wasikowska in red Roland Mouret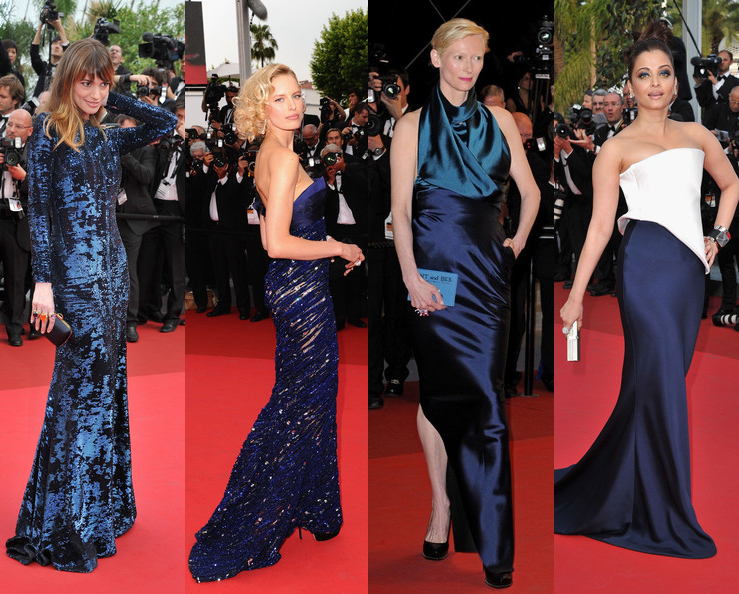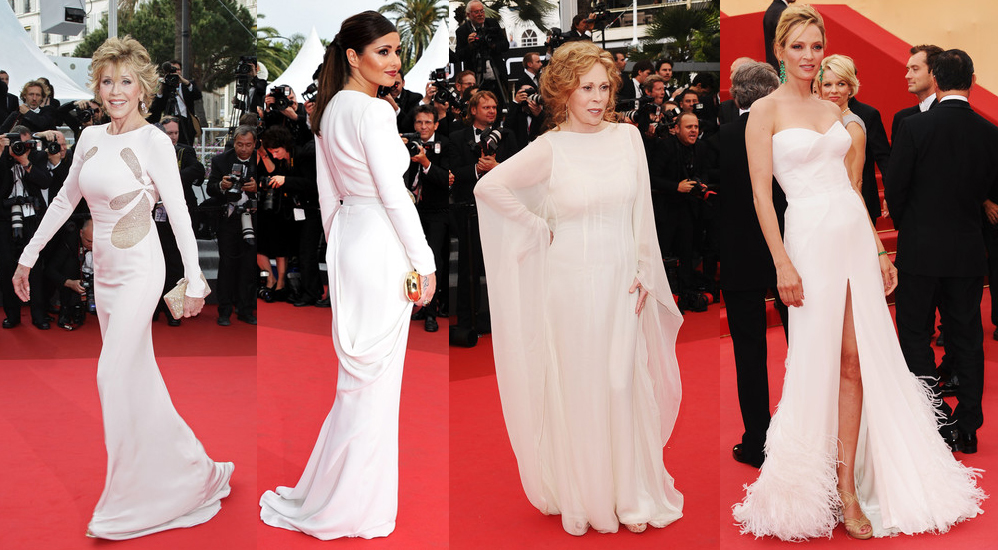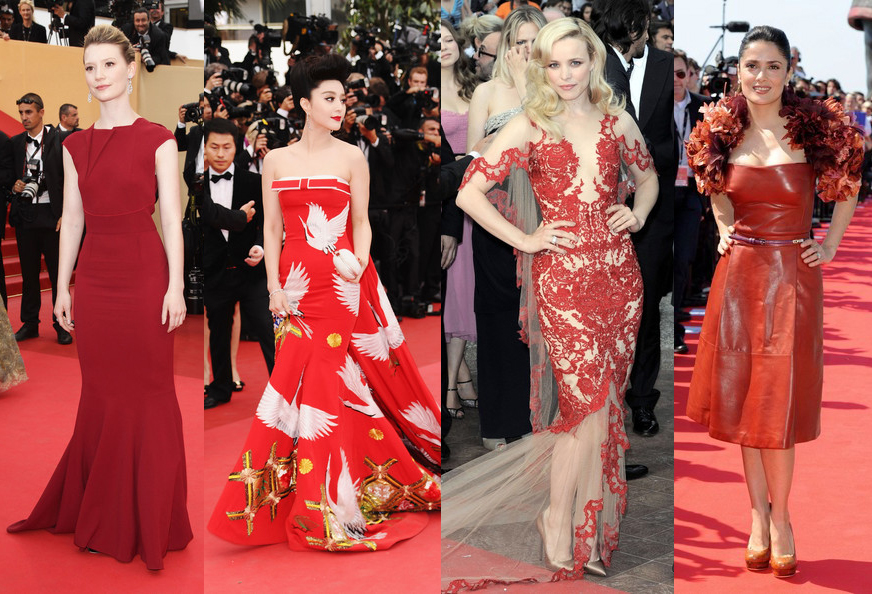 photos:, zimbio.com,french-flag.org
Tags: cannes film festival
2 Responses to "Cannes : Blue, White, & Red Fashion"
Leave a Reply
You must be logged in to post a comment.