'Work of Art' Fails to Shock but Gives Good Fashion Candy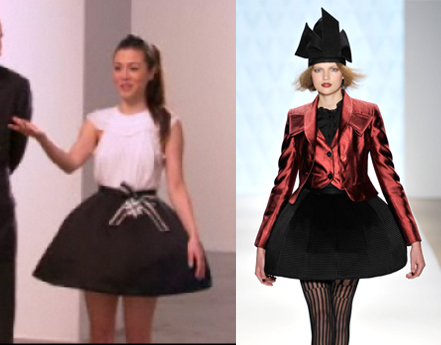 This week Bravo's SJP-produced show "Work of Art" asked contestants to shock the audience with their creations. Unfortunately, several of the artists mistook gross for shocking and we were forced to sit through bags of faux excrement and jars of not-faux fingernails. Ultimately, the judges chucked out two of the cast members, including the morbid performance artist Nao. On her way out she pointed out that her brand of art isn't often welcome in fine art circles and she may have a point, but I think the judges did well to let her go on this round, as her piece was thoughtless and crude. Ironically, the real performance art may have been via Miles who took it upon himself to jack off on camera to put the proverbial icing and his sexy Disney piece.
But on to the really good stuff: China Chow's wardrobe continues to be a draw from week to week. Her choices are dramatic enough to represent an artistic approach to fashion, while still being commerical enough for the likes of Vogue to pick it up. How very host-friendly! This episode she chose frocks from two of my favorite Fall 2009 collections. One was a skirt from what I think was the Erin Fetherston Fall 2009. The skirt was whimsical, but chic – much like the best of the presentation. Cult favorites below.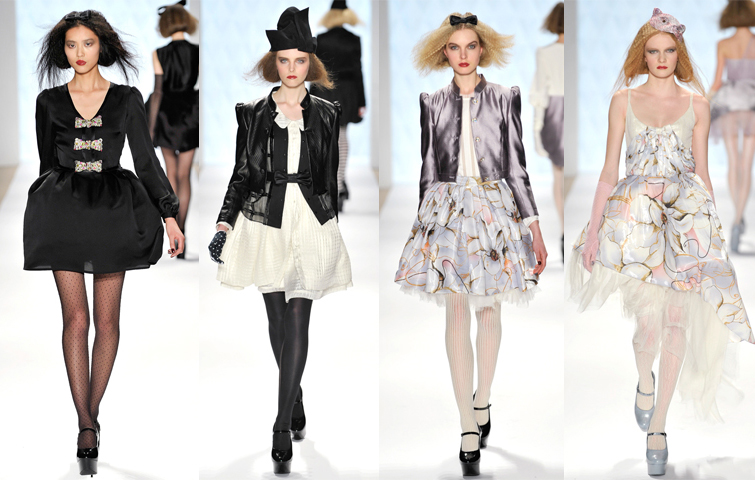 I admit I don't know much about China Chow, but a quick scan of her wiki page doesn't seem to let on about any of her qualifications for hosting an art show. Perhaps being able to fit a sample size was one of her audition requirements? That may sound cynical, but my glee at seeing this orange dress from Jill Sander Fall 2009 was as genuine as can be.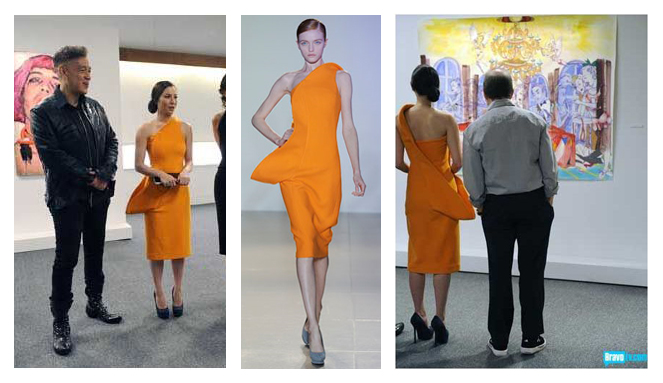 This collection was another of my faves last fall. It was at once classic and futuristic – all wrapped up in one spectacularly minimalist bow. My fantasy wardrobe! See some of my favorite looks from the presentation below.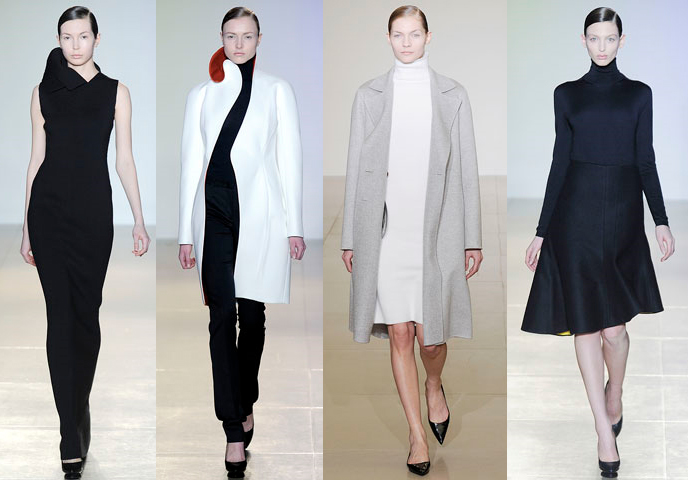 On a whole there wasn't much that was shocking about any of the entries from this episode. Of course, the artists were asked to bring the rawness on demand and in comparison to the incomparable Andres Serrano. The photographer's solo exhibit "Shit" opens this fall in NYC…
I did like Peregrine's cracked out fashion ads, but I'm biased, of course. The "Herpes for Chanel / Syphilis for Prada" title is at first just funny, then rather deep when you consider that glamorizing unhealthy body images is just as mind-boggling as making VD trendy. Thankfully the judges got it right on this go round, choosing Abdi's "I.E.D." sculpture, which came close to the shock factor with a refined and quiet tension that most other artists were not able to manage.
Click here see more and rate the work yourself.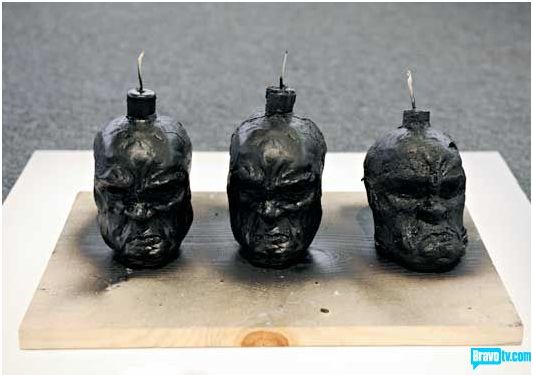 photos: bravotv.com, style.com
Tags: bravo, reality tv
Leave a Reply
You must be logged in to post a comment.