Eighty Jane's Around the World (Wide Web) #2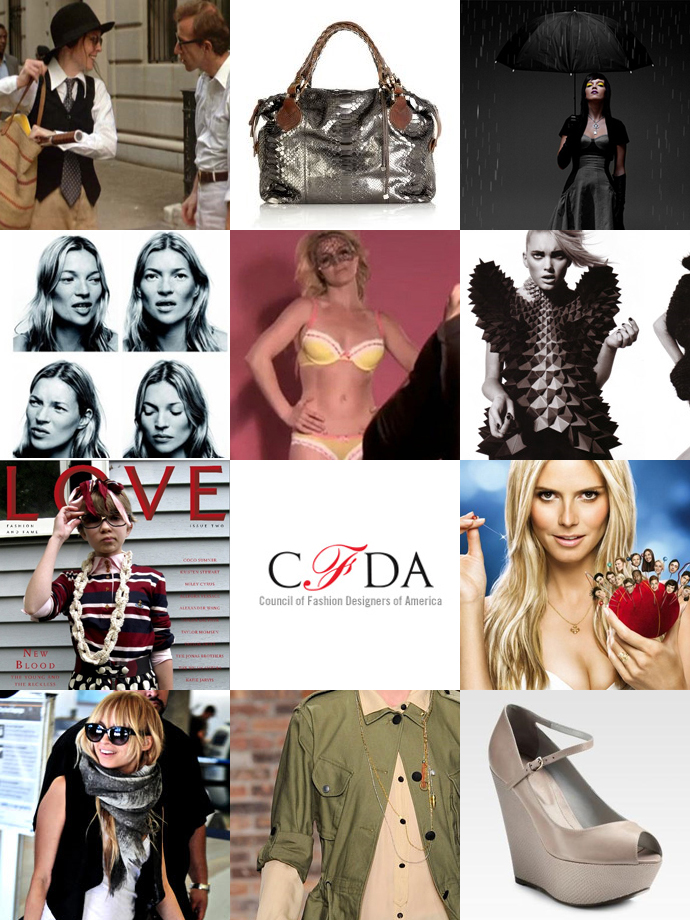 In this edition of Around the World, EJ takes on the mainstream fashion media for their backlash against bloggers. Does fashion's youth obsession fuel the Tavi worship? She also bursts holes in the "Project Runway" myth and muses on why snooty-types don't take fashion seriously as an art form. All this at the FashionStake Blog.
Highlights on the DDG news wire include Britney Spears' feminist stance on shoes & cellulite, and the (corporate) art world's lack of interest in Kate Moss.
Next, hop over the the Pinkertons Shoppe blog and check out Nicole Richie's style evolution, a wrap on Spring 2010 shoe trends, and read up on a great movie playlist for fashion cult followers.
From the forthcoming Shopparel shopping platform, EJ examines the Spring 2010 military trend and gives tips on what to wear on those rainy spring days.
Finally, stop by NKOTB GlamChix to get educated on the 2010 CFDA nominees. Stick around the brand new site to discovery luxury brands that you probably don't know, but should!
CLICK THE BOXES ABOVE TO READ…
Leave a Reply
You must be logged in to post a comment.