Disco Pants = Flattering???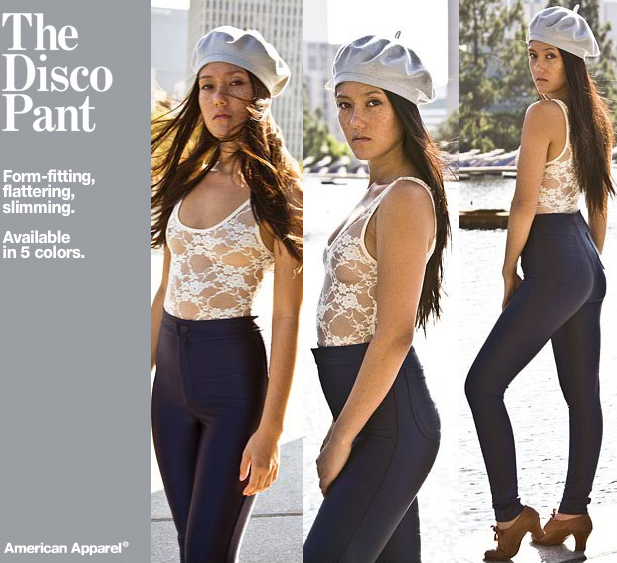 I'm having a really hard time believing that these joints would be flattering on the average jane's body. Frankly, they don't even look great on the model… maybe it's the styling. Of course, American Apparel ads are better known for the at-times-creepy sexual angle, not for being especially stylish.
At any rate the pants help to certify the return of 70s fashion, which has been brewing for the past several seasons and has now officially (and explicitly) entered the mainstream. I, for one, am happy for it to put the 80s and mod revival to bed at last! But these pants… eep. Definitely not my favorite point in the return of the disco era. Amber Rose wore them decently well last year, but she's not exactly a style role model of mine. But the seventies weren't exactly about modesty, so Mrs Kanye is right on target.
Tags: 70s, ads, advertisements, american apparel, disco
Leave a Reply
You must be logged in to post a comment.